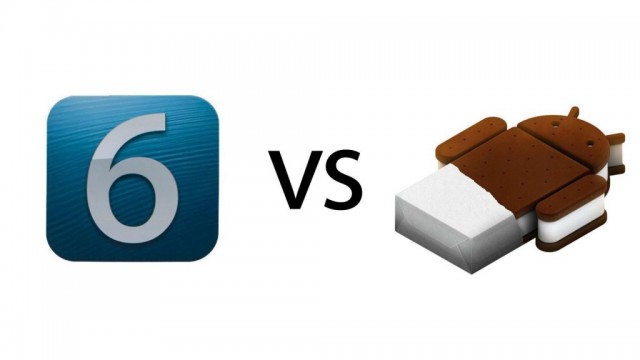 Apple and Google have both going to update their mobile operating system such as the iOS 8 and Android L will be released later this autumn. Google's offering is Android L, while Apple's is iOS 8. Here, is the comparison between Android L and iOS 8 reviews, to know more about the both important features.
Design:
The design of iOS 8 is mostly unchanged design as iOS 7, but the Google's android introduced new material design which changed the somewhat in the look and also introduced the automatically generates touches of color based on the content being displayed and so on. The Android L replaced circles instead of squares, triangle and circle and also introduced new animations, so the overall look and feel of the operating system is smooth and responsive.
Notifications:
In Android L you can find the enhanced notifications, you can get this on lock screen and they'll be automatically ordered in priority. If you want to open the app do the double tap or swipe them away to dismiss them.

Similarly, in iOS 8 also introduced some improvements in notifications such as you'll be able to reply to text messages, accept calendar invitations, snooze reminders and Facebook statuses, if you want to know more about the particular do the swipe to go to the relevant app, but iOS 8 can't swipe to dismiss them.
Lock screen:
Android L brings a new lockscreen, which allow you to see notifications, swipe up to unlock, swipe right to launch the dialler or swipe left to launch the camera, but iOS 8 lock screen is similar as the iOS 7.
Multi-tasking:
Multi-tasking in iOS 7 was already pretty good, but Apple introduced some additional features when you click the home button to access the multi-tasking menu a swipable list along the top, to allow you to quickly and easily call and so on.
Android L does multi-tasking in a new level if you press the multi tasking button all the apps will appear in cards in a carousel.
These are the important features between Android L and iOS 8 comparison.
---