Experience the Best Browsing With the Dolphin Browser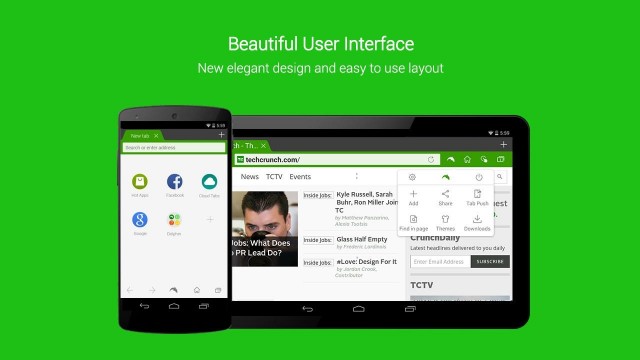 Dolphin Browser, a new way to browse in a customized background and allows you to get rid from the boring usual surfing way by typing each and every word, which will allow you to do the surfing in a customized way with the enhanced technologies. While you are in moving you can't use the Brower efficiently because of the typing; now you can reveal that situation by the use Dolphin browser. Voice and gesture type of special features makes the browsing so easy in Dolphin browser. Let's see some important features of it,
Gesture controls:
Gesture control, an important feature in Dolphin Browser and it enables you to open your browser with the gestures. In Dolphin Browser you can find eight default gestures, if you draw a G on your android display means it opens the Google, which navigates your way of searching with the gestures.
Better bookmark management:
Another important feature is the Better bookmark management, which allows you to manage your bookmarks in the Xmarks platform. The Dolphin Browser will automatically synchronize your bookmarks from the Internet Explorer, Chrome, Firefox or Safari, and it stores all bookmarks in memory card, and it also enhance the easy transfer of bookmarks from one android mobile to another.
Real Desktop:
The Dolphin Browser offers the real desktop features under the true tab option, where you can open the multi tabs like as your desktop, so you can experience better while surfing and here all the tabs are visible to you as actual tab.
Voice search:
Voice search is now available in all browsers and it also available in dolphin browser too and it allows you to share and search by the voice controls. You can also navigate the browser by the way of shaking. This is the important feature makes you're searching work more efficient.
In Dolphin Browser you can also find the other options such as Extra browsing tools, Flash Support, Search Suggestions and much more, really it makes your browsing world so different, easy and unique.
---