Fitbit Aria Wi-Fi Smart Scale review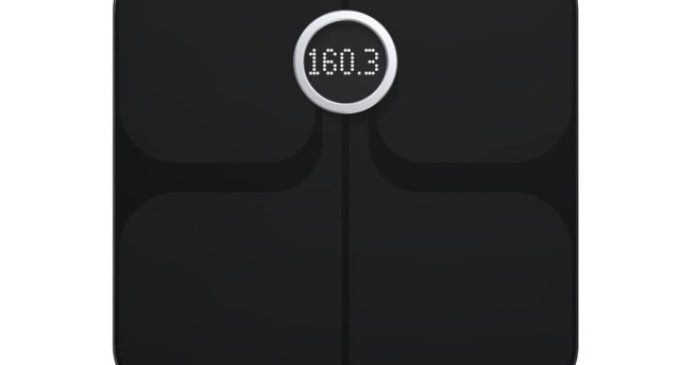 Maintaining physic of each one's is the most important aspect rather than anything, especially working women, men and even elder people are also looking a better physic. To attain this people love to wear a wearable tech products that can easily monitor your heart beat, blood circulation, weight, daily activities and more. Fitbit might be a market leader in wearable tech, but the Fitbit Aria Wi-Fi Smart Scale cannot be worn on the body. If you did, you'd be using it as weights rather than it reading your weight.
The Fitbit Aria is a smart scale that measures your weight, body fat percentage and BMI, which syncs with your Fitbit Dashboard and mobile apps via wirelessly, and is a great partner for the Fitbit activity trackers. Already the Fitbit released many tech gadgets but the Fitbit Aria is one of them. The new Fitbit Aria is powered by four AA batteries and it is available in chic black or white, topped by 0.3 inches of glass. It has a clear LED display with easy readable facility.
The Aria measures body fat percentage by using a body impedance method. The fat percentage of the body is calculated from the total mass of fat divided by total body mass; body fat includes essential body fat and storage body fat. For most women, 14-31% is a healthy range. For men it's closer to 6-24%.
No other electronic gadget is going to be accurate in case of body fat percentage rating, but the Aria will give you a decent idea. Next is BMI stands for body mass index. The use of BMI is to know more about the relationship between fat and to height and weight and tells you if you're in the healthy range. If your BMI above the healthy range you are at raised risk of the serious health problems linked to being overweight, such as type 2 diabetes, heart disease and certain cancers.
BMI must in the range of 18.5 and 24.9 for healthy range, which measures that you're a healthy weight for your height. If you are below that and it suggests you are underweight. Above means you're overweight, according to the BMI rules.
The Fitbit Aria's LED display identifies you by name (or initials), then displays your weight and body fat percentage and it is designed to recognizes up to eight individual users. So it works for the whole family. Some find setting up for different individuals a bit tricky but once done the scale works out who's who using historical data. Everyone's info is private by default.
Fitbit devices aren't compatible with Apple's HealthKit, but the iOS app Sync Solver can sync your Fitbit data from an iOS device to Apple's Health app.
Fitbit tracker users don't need to have an Aria scale too but its wireless syncing with the Fitbit account means you don't have to manually input your weight. Simply step on the scales and the Aria does the rest.