How Gambling Sites Ensure Fair Play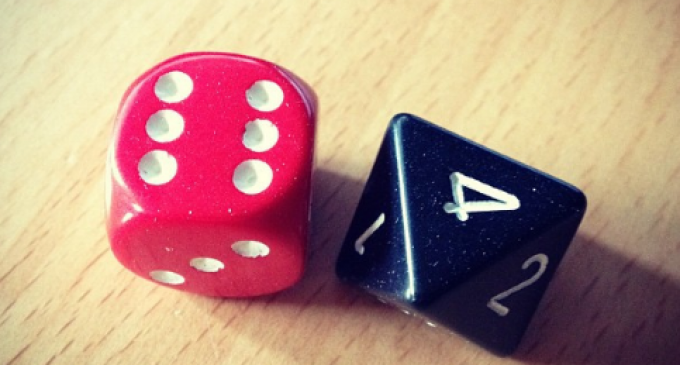 Today, there are more choices than ever when it comes to online gaming. As well as all the casino and bingo gaming sites, there are also the bookmaking sites that offer gaming options.
But how do you know when you decide to play a game of roulette at Mr Green, online bingo at bgo, or slots at Genting Casino that you're getting a fair chance of winning? How do you know that the sites haven't fixed the games so that they win more than their customers?
The way that the element of chance is made possible for online games is through the use of random number generator (RNG) systems in the gaming software.
What is RNG?          
RNG systems allow for the production of completely random ranges of numbers so that online games cannot be fixed. A complex set of algorithms generates a set of numbers for a particular game, and these are then reduced down and allocated at random to produce the game's results. In the case of a bingo game, for example, RNG systems replicate the old-fashioned way of playing, where bingo balls were swirled around in a bingo basket and pulled out one at a time at random.
To add to the reassurance that is offered to players by the presence of RNG in the games, is the fact that RNG systems are provided by third parties rather than the casinos and bingo sites themselves. Gaming sites are also monitored and tested by independent regulatory bodies, which carry out audits on the results of the games on a site to test the efficacy of the RNG systems and demonstrate exactly how random the results are over a set period of time. The gaming operators also operate under licensing from different governments, which adds another layer of security for consumers.
Of course, the online gaming industry today is a massive one and if the gaming operators weren't playing fair, they wouldn't stay in business for long. People would vote with their virtual feet and play elsewhere. So, any gaming site worth its salt will be at pains to point out the systems they have in place to ensure that their players get the odds they expect. You can usually find the info you need along the bottom of the screen, or in the FAQ section of each gaming website.
Online gaming industry is increasing in influence and popularity. It's in the gaming operators' interest to ensure that their customers are reassured that the chances that they are taking with their real money bets are fair ones and that the player return odds information on each game is accurate. RNG systems play a crucial role in providing that reassurance.