How Technology Can Drive Business Growth
Businesses that are trying to grow faster can now look to technology to help them achieve success. Technology is opening up new doors to business all the time. Here's how technology is currently driving business growth.
Social Media is Driving Sales
A lot of the sales that online companies rely on now comes from social media. It's a tool that is allowing businesses that might otherwise have struggled to gain a foothold on the market find success. This is a big boost for small businesses, entrepreneurs and the wider economy as a whole. Businesses that operate a successful social media campaign are now able to reach customers in niche areas of the market as well. If there's a demand for something, it'll be found on social media. It's where all kinds of people congregate and build communities.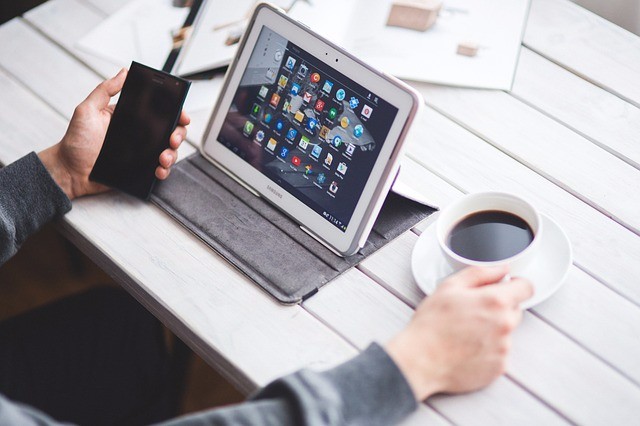 There are lots of different social media sites for business owners to explore now. It's not just about Twitter and Facebook, although they are, of course, very important to many businesses. But a site like Instagram gives businesses the chance to share photos and physically show people what they have to offer. Enticing people in with imagery is a great way to boost sales.
Efficiency is Being Optimised by Technology
Office efficiency is something that pretty much every business owner needs to think about. If an office isn't efficient, it won't be productive as it could be either. And for growth to be fully optimised, productivity levels need to be rising continually. If you start to notice that productivity and efficiency aren't what they should be, it might be time to harness the power of technology in your office. Having the latest and fastest computers will speed up the office in no time.
Of course, your employees need to be putting in the effort as well. It's up to you to motivate them and make sure they're happy with the roles and tasks they have to complete. But your employees can't do much if they don't have the right tools to help them do their jobs properly. So, consider upgrading your internet provider, computers, printers and any other devices in the office.
Outsourcing Boosts Growth
One of the biggest revelations in the world of business recently is the explosion in outsourcing. This has largely been grounded in technological areas such as IT support and cloud-based storage systems. This is a good thing for the economy because it means growth is spread evenly. But it also means that business owners have more options than ever before open to them when they start a business.
Cutting costs is not easy, but outsourcing allows people to do it. Businesses spend a lot of money on paying in-house staff to attend to their technology and IT systems. But if you pay an external company to do it instead, the costs are drastically cut, and you gain access to a team of experts. It's a win-win situation for business owners.
Apps Offer Sales On the Go
People no longer sit at a desk when they're browsing the internet. Those days are gone. Nowadays, people like to browse the internet whenever and however it suits them. They might be sitting on the bus or relaxing in the park. The fact that everyone has an internet connection and a smartphone now means that we are all networked and connected. Businesses that want to be a part of this need to be able to show that they're willing to adapt and change. This is where apps come in.
Apps allow people to click on the shop they want to browse with complete ease and speed. Think about it. When you want to look for something on Amazon, you don't open the browser on your phone, you tap on the app! This is what your business should do for customers. If people can use an app to browse what you have on offer, your sales will increase because they'll have access wherever they are.
Access to Foreign Markets is Now Greater
When a business grows, one of the first things it tries to do is enter new markets. The globalised nature of the internet is making this easier than ever before. You can do your research into foreign markets and decide whether your brand would be likely to succeed overseas without even leaving the office. Yes, it might help to travel to the place you're opening a business in or even open an office there, but it certainly isn't essential. All you really need is an online presence.
This online presence might need to diversify though. For example, you need the people in the new markets to be able to understand what you're saying. So, you might need to hire a translator to help set up a parallel foreign language version of your website. But that's about it. Once you start selling your products, you'll just need to get them shipped to your customers. This will up your postage costs a little, but if your sales increase, that won't be a problem.
Originality is Easier than Ever
It wasn't always easy be original and capture people's imagination. But it certainly easier now thanks to the internet. If you think about the different businesses that are bossing the market at the moment, most of them wouldn't have been possible 25 years ago. The internet has opened the way for businesses like eBay, Amazon and Google. But that doesn't mean you have to run a huge corporation to make the most of what the internet has to offer you.
It's pretty simple to get your business noticed nowadays. All you have to do is come up with an interesting online marketing idea and get it out there. If people are interested in an advert or marketing strategy, it will catch on, and people will talk about it. And that doesn't require huge money to happen. All you need is a strong and original idea as well as the impetus to get it off the ground and into people's minds! The internet makes this very cheap too.