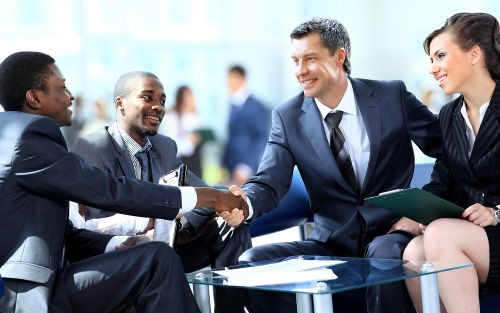 Where to start?
Whether you just started business or want to go online with your current one,looking for a Windows based web hosting solution will most likely be the right choice. As opposed to a Linux based solution a Windows-based web hosting server provides you with an intuitive and easy-to-handle user interface as well as many presets and functions you can easily access and operate.That means you do not need to be a programmer or a web designer to create a professional and optimized website. Most providers on the market offer direct access to varying degrees of design options, a lot of presets as well as the necessary management options that let you maintain and update your business website.
Web hosting and design options
When you are looking for a good web hosting solution there are a couple of options you might want to consider. The basic packages web hosting providers offer these days should feature everything you need to build yourself a professional web presence and also make it popular fast. These basic packages usually feature many design presets that give your company website an appealing appearance and at low cost. Often they are even tailored to your particular business.If you want take a look a thow easy this is, try to build a free website for your business and see for yourself how easy it really is.
Content and Search Engine Optimization
All the options and advantages you get from a Windows based web hosting package already are an optimized basis for your business web page. Nevertheless there are a few details you should simply be aware of in order to achieve faster loading speeds and better accessibility of your site. In order to decrease page load speeds for example you should always be sure to have all the images you want on your website prepared in an optimized file size and image format. This means images for thumbnails as well. You need to look at this on a page to page case in order to be as effective as possible. To boost your website in popularity and reach a bigger audience you should definitely catch up on SEO, because it makes for one of the main influences on the popularity of your website. This can be done quite simple if you consider the Big 3. Structure, Content and Links. Read up about these three and how to optimize these to their full maximum and there won't be much that you need to do in future if you adhere to these guidelines. All you need to focus is to continue running content on your site in regular times so that you keep your website up to date with information.
With all that in mind you should now be prepared to set the cornerstone for a successful online representation of your business.