Marketing Mainstays: Using Small Data to See Inside Consumer Minds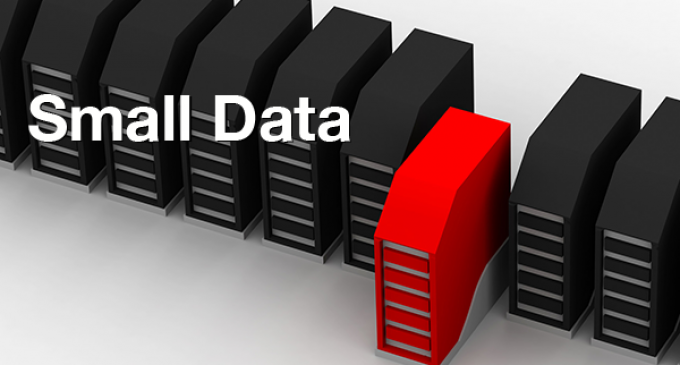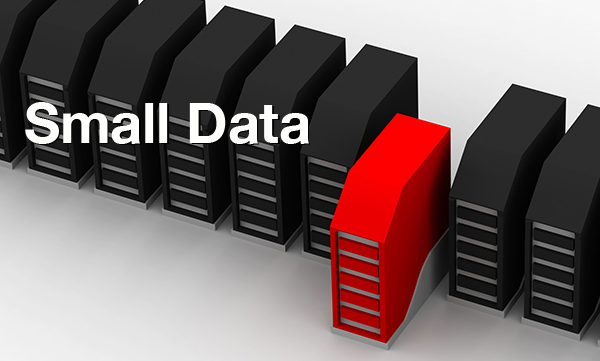 We hear a lot about big data these days and how it is the answer to everything when it comes to understanding the motivations of customers. However, big data can be daunting, and making sense of it can be problematic—especially for small firms. Sometimes it can simply be too much, especially if you do not have the staff or the resources to extract the relevant information.
Small data, however, is very different. You can take advantage of small data even with limited resources to get access to a vast amount of useful information on your customers to enable you to personalize the experience for your website visitors. Small data is also easy to gather, and any small business can take advantage of it.
Overview of Small Data
Big data consists of large data sets that allow you to personalize your content for your customers. While this may be fine for huge retailers, for smaller organizations it is not always so useful.
Small data, on the other hand, is data that you collect from your customers in order to create a better customer response. It comprises small amounts of information that allow you to get a deeper understanding of your customers' habits, and utilizing this information can be more effective than using large data.
What Can Small Data Tell You?
Small data can provide you with a huge amount of essential information, such as:
Whether a customer has visited your site before
How often they visit
The products they view
How much they spend each time they visit
The products and services they purchase
The time of day, week or month that they make purchases
Such data can provide you with useful insights into your customers that you can then use to provide a better and more personalized experience.
Making Use of Small Data
Collecting small data is one thing, but making use of it is another. However, using small data does not have to be complicated and it can lead to excellent results.
For example, if a customer visits your site and makes a purchase on the same day each month, this could tell you that they have just been paid, which could help you to time your sales messages. If you collect details about the amount they spend on each visit, this gives you a better idea of the budget they have to spend.
If you collect details on the pages that a customer views each time they visit, this can provide you with some useful insights. For example, if a visitor spends more time on testimonials, this could indicate that they are further along in the sales process. When you know how they spend time on your website, you can act in the most appropriate way.
You could also collect blog and social media data to find out which topics generate the most interest. This can then help you to decide on the types of content that most interest customers, and this can help when it comes to creating content for SEO. If you outsource SEO to a specialist firm, use your small data insights to direct the SEO campaign.
Even something as simple as collecting the names of your customers in your email sign-up form can make a difference. Such information can enable you to personalize your marketing communications and follow up with them in a more personal way.
You could also use data from your email marketing such as messages that each customer opens, who opens them, how often they read the emails and act on them, and more. This can help you to tailor your messages to individual customer groups based on their interest level and engagement.
These are just a few ways that you can take advantage of small data, but there are many more types of data that you can collect. By gathering just a few, you can better predict how customers will act so that you can personalize the experience, so it is something that all small businesses should be doing.
Take Advantage of Small Data
Collecting small data helps you to get more personal information on your customers so that you can get a better understanding of them and deliver better value. One thing to remember is to avoid asking for too much information at one time because this can overwhelm your customers. Instead, take your time to collect small data, and then take advantage of all the benefits it can provide, which can ultimately result in more conversions.
Edward Barner works as a marketing consultant. He loves to share his insights online. His articles can be found on many marketing and SEO sites.