Moto G2 vs Moto E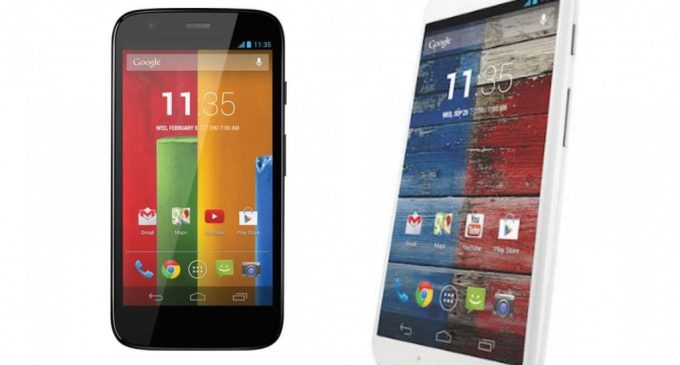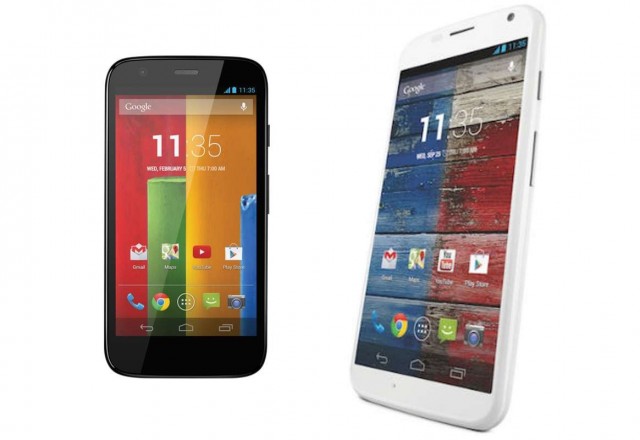 Motorola going to launch its new generation Moto G Smartphone, which is exact same as its predecessor. Find out in our review how Moto G2 (2014) differs from Moto E.
Design:
The Moto G2 looks very similar to the Moto E in design wise, but it has more enhancements than the original Moto G, because in Moto G2 you can find the new front facing stereo speakers and larger screen. In terms of dimensions the Moto G2 is a little thinner at 11 mm and it is heavier at 149 g.
Screen:
A major and important feature of Moto G2 Smartphone is the screen size and resolution, we know the predecessor Moto E is small at 4.3 and the Moto G2 is 5inches, so you can do more on this large screen and it is suitable for you to see more on it. The Moto G2 introduces higher HD resolution of 720 x 1280 and a pixel density of 294ppi but the Moto E has qHD (540 x 960) resolution with lower 256ppi.
Processor, memory and storage:
The Moto E is a 1.2 GHz dual-core Qualcomm Snapdragon 200 dual-core processor with 1 GB of RAM. Meanwhile, the Moto G2 is better equipped with a 1.2 GHz Qualcomm Snapdragon 400 quad-core processor with 1 GB of RAM. You'll get better performance from the G, especially if you want to do things like gaming.
The Moto G2 has the of 8- or 16 GB internal storage and it can be expandable with MicroSD card slot up to 32 GB but the Moto E just has 4GB of internal capacity and it also has a MicroSD card slot.
The Moto G2 comes in dual-SIM model and it doesn't support 4G LTE networks so if you need 4G LTE you must opt for the older Moto G 4G and unsurprising that the Moto E doesn't offer dual-SIM or 4G.
Cameras:
The Moto G2 has 8 Mp main cameras with 720p quality but the Moto E has a 5 Mp camera with no LED flash and video limited to 480p.
Software:
Both will come with Android 4.4 Kit Kat but the Moto G2 upgrade to Android L and the Moto E may get.
So procure right mobile as based on your need.
---