Why Prevention is Always Better than Cure: 4 Ways to Protect your Business from Fraud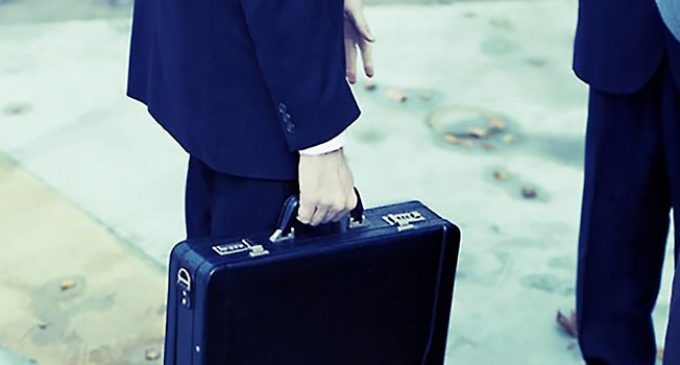 Did you know that businesses lose an estimated five percent of their annual revenue as a result of fraud committed by employees, managers, owners and executives? For many, this could mean the difference between making a profit or a loss, underlining the importance of proactive fraud prevention.
"Fraud detection and prevention should be an ongoing initiative," says Cynthia Hetherington, founder and president of the Hetherington Group, a consulting firm focusing on intelligence, security and investigations. "[Businesses should] develop and review policies and controls to fight fraud and safeguard their livelihood from this continually growing problem."
But what should a fraud prevention policy look like? From recognizing the ever-increasing threat of cybercrime to capitalising on the detection powers of your own employees, here are four ways to protect your business.
Conduct background checks on employees
Despite the fact every business strives to hire honest employees, the recruitment process can often give candidates the benefit of the doubt when it comes to trust. This is why it makes sense to conduct background checks on new members of staff, especially if they handle cash or manage payments.
Unfortunately, employees with an ulterior motive will go out of their way to help co-workers and gain their trust. Before long, they'll be handed more duties with less oversight.
Educate and train employees
Research published in Harvard Business Review suggests that employees are in the best position to discover and expose wrongdoing in organisations. But a lot of the time, this can only happen if they've been trained to know about the warning signs of fraud.
"Establishing an anonymous reporting system or process can also set their mind at ease about letting their bosses know about a fellow co-worker," says Isaac M. O'Bannon, managing editor of CPA Practice Advisor. "The management, including owners of small businesses, should create a code of ethics that makes it clear that unethical behaviour will not be tolerated."
Identify both online and offline vulnerabilities
In addition to employee fraud, several businesses will look to protect themselves online with internal controls, firewalls, antivirus and data encryption software as well as hard-to-crack passwords. But don't forget that offline activities can be just as damaging.
For example, if your business uses voucher checks, there's a chance that fraudsters will change the payment details. Thankfully, there are voucher checks available that feature numerous security measures to protect against forgery and counterfeiting.
Know your business partners
As O'Bannon explains: "Before getting into a business relationship with another business, or individual, that requires some level of trust – such as sending them an invoice after they've received a product or service – make sure you at least know the basics."
Some of the basics include knowing their physical addresses as well as alternative contact details, persons and references. Much of this information can be found by searching online, which should also reveal how long they've been in business and whether they can be trusted. The Better Business Bureau could provide assistance too.