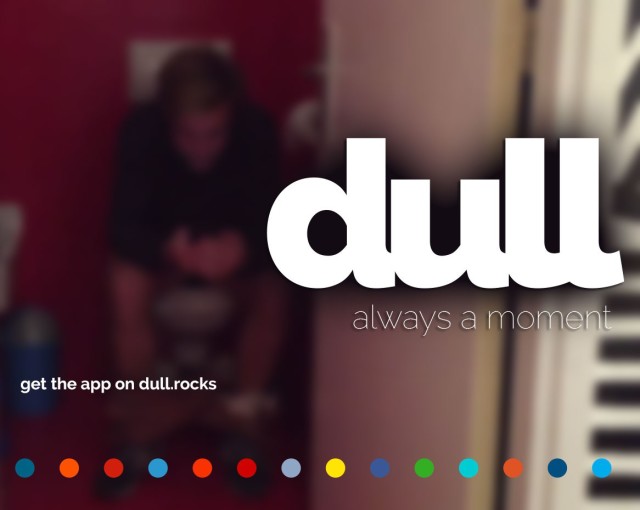 Make your life's downtime happy with new mobile application, Dull. Which wants to fill your moments of life downtime by offering a random content to browse through, including photos, music, news and information, products, and more. The Dull allows you to make your boring moments with happy. When there is nothing to do or when you are tried of scrolling through Instagram or other social media apps.
Install the Dull app on your mobile, then it begin with the slide that presented with a busy feed of content and some information about how the app works. At first you may feel the cluttered and chaotic feel with the interface but later i personally realized it is better. The concept behind the Dull is really interesting after you past the chaotic interface.
Dull's Concept:
At the first you would feel the chaotic and messy screen but later you will find the new sort of a News Feed-style interface but filled with trending content from various networks. You can go into the Dull app's settings page and turn on or off toggles for the various supported services, which include sites like Reddit, Giphy, Flickr, Instagram, Vine, SoundCloud, YouTube, Shuffler.fm, 500px, Canopy, Pinterest, Fashionista, XKCD, ProductHunt, and more. It wouldn't allow you to enter your own URLs or preferred news application, like WSJ, NYT, CNN, Circa, etc.
Dull was built by Roeland Landegent as a side project. Roeland says during Dull's beta test period with 150 users, roughly 70% returned to the app within a day. After its debut on ProductHunt's site this week, Dull saw over 10,000 hits to its website. It is more user-friendly than the news and content discovery services or feed readers like Betaworks' Bloglovin, or even social magazine apps like Flipboard, but differentiates itself by way of its layout, and its other features.
Install it immediately and enjoy the social network under a common roof.