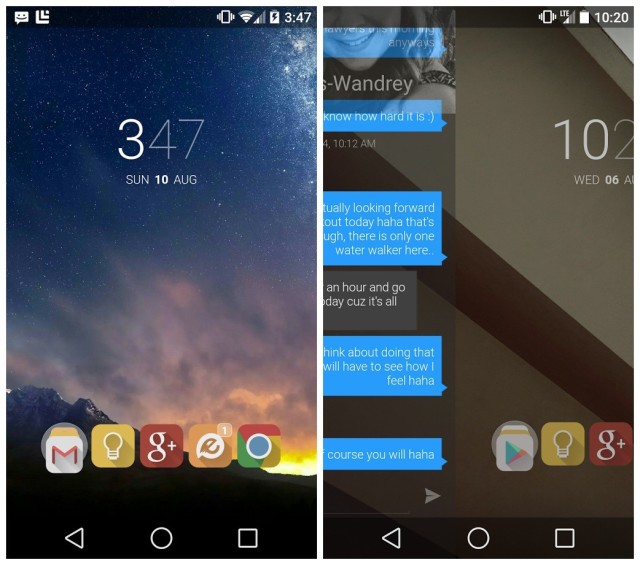 We love to use the Android mobiles than anything, but looking the same home screen on different devices creates a tedious journey to Android users. So replacement of home screen is must one and aplenty of third party launchers available for Android on the play store. There are all almost offering same features and none is unique. The Blur, a new launcher replacement app for Android with a unique Pages functionality.
We know that Klinker Brothers, who are the developers of Talon and EvolveSMS, released this new launcher replacement app Blur. Why Blur? What is the unique features of Blur? How it differ from other launchers? Is it does the same work of other launchers? These are the common questions when you place a launcher replacement app.
Blur does most of the things that almost any other launcher can do such as custom icon pack support, grid size changes, Android L styling, icon scaling, scroll effects, OK, Google hot word detection, re-sizing of all widgets, and more. So the Blur is similar to the launcher but it differ from all launchers with unique feature that's the new Pages idea.
Blur included the Google Now concept from the Google Now launcher. We all love this Google Now Launcher's Google Now concept. What is Google Now? Just a swipe from the left side of your screen, you can access a series of Pages. These pages could be pages for your favorite apps. For example, if you use the Blur, the Klinkers have created a Page for their Talon app, which allow you to experience a fully-featured Twitter by a simple swipe away from your home screen.
You don't need to load up the actual Talon app each and every time. The Klinkers have also created another page for the EvolveSMS app. There is nothing much to add to your page, apart from weather page and a calculator page. If you make a page for weather, your single swipe turn you in to the blank page, so you have to load it. Without loading the pages you can't get the present stage of that particular app.
The Calculator page works well with bold numbers and you need not to load this page at any situation. When it comes to the app page some problems we have to face, that's app runs exceedingly slow. So the use of Blur is almost similar to the other launcher and its unique feature Google Now creates mess.
Interesting thing in Blur, Launcher Replacement app is totally free. That's all well and good. The Blur runs like a beta currently, so it needs more work. It suits well, if you don't mind being a beta tester.