Snooper Ventura PB60 10400mAh Power Bank Review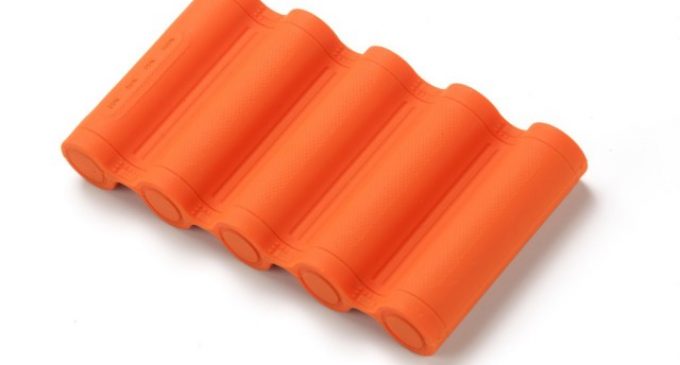 Power Banks are the most important accessories than any-other. Here the new Snooper's Ventura PB60 power bank review.
Snooper Ventura grab the attention of many users with it's unique outlook, which is made of five cylindrical lithium-ion cells, held together with a bright orange silicon housing. So the Snooper Ventura is not only flexible and you can roll it up to fit it into any space available in your rucksack. It doesn't have any certifications as to its waterproofing but USB and Micro-USB ports ensures it is both rainproof and shockproof.
The only part of this power bank that is exposed to the elements is its power button, which arguably could also have been concealed behind the silicon casing. Since the Ventura doesn't support auto-on/-off, you'll need to tap this once you've plugged in your device to begin charging.
you can charge your device at the same time as refilling the Ventura's lithium cells which is the major plus point of Snooper Ventura. It also available with portable solar panel kit if you are far from the power location. The Ventura PB60 offers 10400mAh of portable power for charging up your phone, tablet, camera or any other USB-charged device.
It has a single USB output, restricting it to charging just one of these devices at a time; rated at 1.5A (7.5W), it provides reasonably speedy charging, too. You can find faster-charging portable chargers, but there are also many slower 1A (5W) devices on the market.
This is the better partner for all kind of people.