Staying on the Right Side of Anti-Spam Rules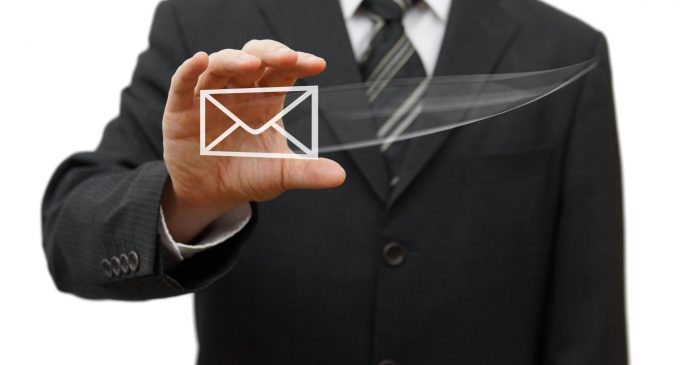 Despite reports to the contrary, rumors of the death of email marketing have been greatly exaggerated. As you're working to establish your ecommerce presence, keep in mind a well-executed email marketing campaign can still pull some good results. However, staying on the right side of anti-spam rules is a must if you want your fledgling business to flow unimpeded. The CAN-SPAM Act of 2003 established national standards for email marketing and is enforced by the Federal Trade Commission.
The backronym "CAN-SPAM" is derived from the phrase; Controlling the Assault of Non-Solicited Pornography And Marketing. While it is most often thought of in terms of its relationship to email, CAN-SPAM actually applies to all electronic messages intended to advertise or promote a product or a service. This also includes messaging promoting websites. Further, CAN-SPAM applies equally to consumer messaging and business-to-business communications.
If you're found to be in violation of the Act, penalties of up to $40,654—per offending message—can be imposed. As you're figuring out how to make an ecommerce website, to make sure you stay on the right side of the CAN-SPAM act, you'll want to adhere to the following rules.
1.Header information must be accurate. "From," "To," "Reply-To," and routing information – including the originating domain name and email address – must be absolutely accurate and clearly identify the person or business behind the message.
2.Subject lines have to be wholly reflective of the content of the message.
3.The message must be readily identifiable as an ad.
4.Recipients must be informed of your physical location — even if it's just a Post Office box.
5.Recipients must have a readily accessible method of opting-out of future communications. This means you have to include an easily understood explanation of how to shut down future messages. The language used must be easy for an ordinary person to recognize, read, and understand. Your message must also provide a return email address or another easy Internet-based way for people to respond to you with their decision to opt-out. Drop-down menus offering a variety of choices in this regard are permitted, but the option to stop all commercial messages from you has to be one of the choices. You must also make sure your spam filter doesn't block opt-out requests.
6.Opt-out messages have to be acted upon right away. Whatever opt-out mechanism you employ has to be capable of executing requests for at least 30 days after the date of the transmission of your message. Recipient's opt-out requests must be honored within 10 business days. You can't charge fees, require recipients to give you personally identifying information beyond an email address, or make them do anything other than sending a reply email or visiting a single page on an Internet website top place an opt-out request. Once people do so, you can't sell or transfer their email addresses, even in the form of a mailing list. The only exception is that you may transfer the addresses to a company you've hired to help you comply with the CAN-SPAM Act.
7.You can be held responsible for what agencies do on your behalf. Even if you hire another company to handle your email marketing, you don't relieve yourself of your legal responsibility to comply with the law. In an agency relationship, your company and the company that actually sends the message may be held legally responsible for non-compliance.
To learn more about staying on the right side of anti-spam rules, visit the FTC CAN-SPAM website.