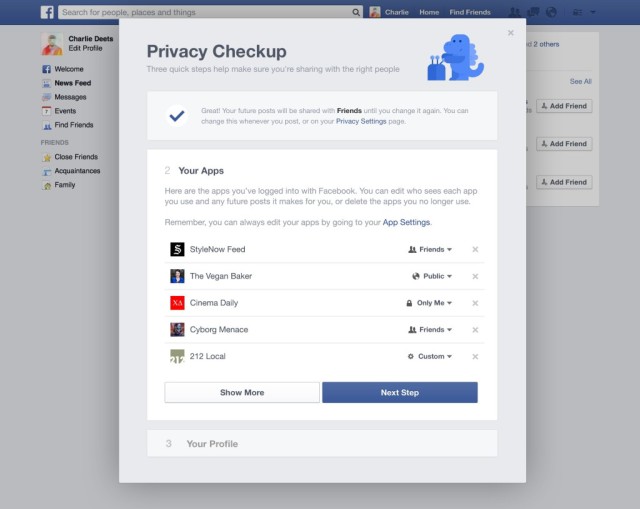 Facebook is a greatest Social Media. Still it serves as a best Social Platform where people can stay in touch with other easily. Although much Social Media Apps available in the market such as Instagram, You tube, Snap chat, Tumblr, Secret, Vine and more, but Facebook is best, yet. People love to share their photos, videos over this great tool but sometimes you don't want everyone on the Internet to see what you post there.
For this, Facebook recently released a powerful tool Privacy Check-up. Privacy Check-up is a tool provide a easy way to ensure that no one seeing your post unless you want them. Hide your embarrassing selfies from your grandparents, here's a step-by-step guide on how to make Facebook private, as well as how to unfriend people.
Step 1:
Enter in to your Facebook account and find a small padlock type icon to the right of your notifications. Click on this icon, which lead you to a set of privacy shortcuts. These privacy shortcuts allow you to decide who can see what you post.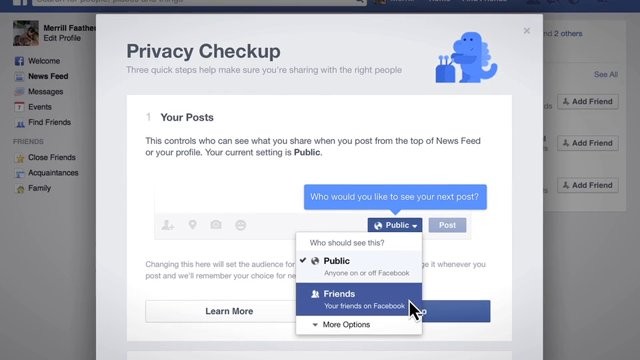 Clicking on the first option will open the privacy wizard, which will take you through the various ways to modify which parts of your profile are visible to the public.
Step 2:
In that first option is to manage who sees your status updates, photos and location check-ins that you post. You can find 'friends' or 'public' option and clicking on it will open a drop-down menu where you can select the desired setting.
You can also click on 'more options' if you want to further narrow down the audience for your posts to those in a specific group or location, or specify any people it shouldn't be visible to.
Step 3:
Clicking on 'next step', you will move on to modifying the settings for any apps associated with your Facebook. In that you can find a menu to modify who can see your status, photos in each app. To delete the unused apps from your Facebook by clicking on the cross.
Step 4:
Last stage is about section, where you can find details where you've worked, lived or been to school. Next to each setting, find a drop-down menu like the ones above, and you can change the settings for each listing to suit your personal wishes.
Click the finish button to close the wizard.
Step 5:
If there's anyone you specifically want to prevent from contacting you or seeing your information, you can unfriend them by clicking on the same icon used to open the privacy settings.
Follow these steps!