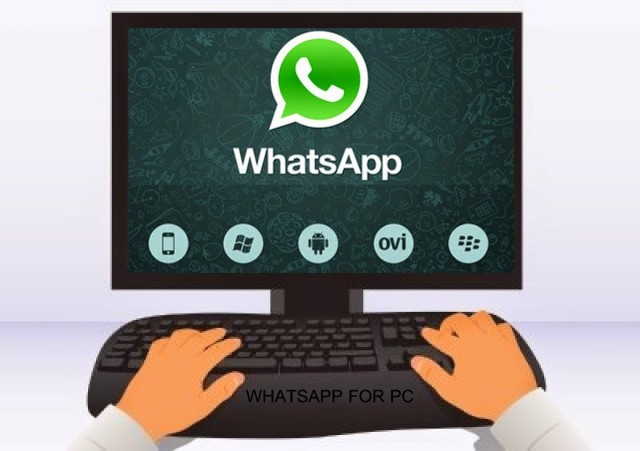 WhatsApp, massive destination for those who are seeking in the best instant messaging App. Now this awesome software platform is available on Web also. So it is possible to access your WhatsApp account on your laptop, PC, mobiles and tablets all at once. Here a review will reveal the web part of the WhatsApp and know how to use the it.
How to use WhatsApp on your PC and laptop:
1.Web version of WhatsApp will not support the browsers apart Chrome browser. Already the mobile based WhatsApp available only for Android, Blackberry and windows users not for iOS users. Using WhatsApp on the web is little bit tough process, to begin this process make sure your laptop or PC engaged with the Chrome browser or Not. If not, launch the Chrome Browser on your PC or Laptop. Once you've launched the chrome browser open it and you would find QR code pop up screen, you do not need a QR reader installed on your phone to read this. You will need to request the desktop site in Chrome's setting in case you are a tablet user.It won't work in Chrome on an iPad, even if you have an Android phone.
2. Launch WhatsApp on your phone and click the three dots at the top right to access more options, then choose WhatsApp on the web. A QR reader will then open on your phone; point this at your PC screen to read the code and be automatically logged into WhatsApp on the web.
3. User interface of the web Whatsapp is familiar to the WhatsApp phone users, but you should take a keen look at desktop notifications. On there you may want to switch off in the settings menu if your system under in shared condition to enhance the privacy. As on the phone, by tapping the three-dot icon brings up more options. From there select notifications and then deselect Desktop Alerts and Sounds.
4. Starting a new conversation is slightly different on the desktop. The conversation interface matches the mobile version of Whatsapp with emoticon and mic icons sitting either side of the bottom text-entry field, and a paperclip icon at the top to attach files. As on the phone you get the single, twin- and blue-tick system to show whether messages have been sent, delivered and read.
Once you've connected your mobile and computer, you are able to manage your logged in computer from your mobile itself. Now you can easily log out from the PC which you are using for Whatsapp access, if you want to log in to the same Pc you need to use the QR code process.
Enjoy the instant messaging service on web in a better way to switch on your Wi-Fi if you're a heavy WhatsApp user.