The Name Apple always releases its new product with a step ahead of the new technology. The sentence will be proven by the new ipad gadget termed as the Apple ipad Air. The ipad air will really allows you to fly over the air. If you want know the stunning features of the Apple ipad Air you must read the below content.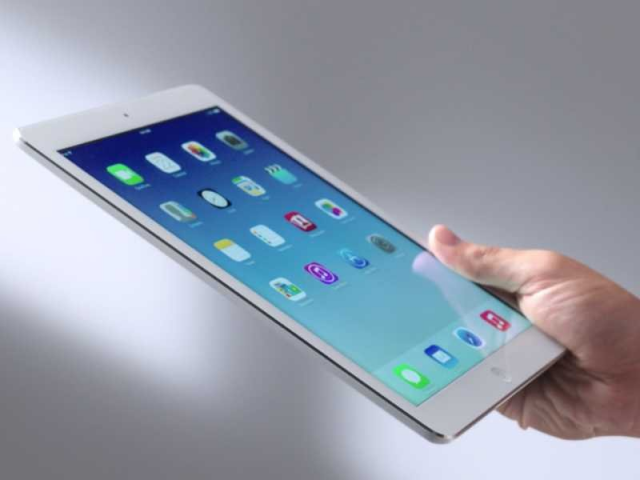 Thin but does more:
The Apple ipad Air is 7.5 mm thin with the 469 grams of weight, though it has the plenty of features within it. The design is very important while you buy any gadget. Because you must always prefer the less weight and thin gadgets then only you can carry it everywhere easily.
Stunning Display:
The ipad Air has the stunning display with the 9.7 inch of the display, which has the 2048×1536 resolution and 3.1 million pixels. The retina display allows the Apple's display unique by varying the pixels per inch so the human eye can enjoy the real view the image experience.
Improved performance:
The new Apple ipad Air has the improved and incredible performance with the help of A7 chip. This A7 chipset brings the desktop architecture to the New Apple ipad Air gadget. The A7 chipset offers the more speed and better graphics quality to this gadget and the important factor is the great battery life when compared to the previous models.
Better connectivity:
The Apple ipad Air really offers the better connectivity and fast Wi-Fi with the help of the two antennas and MIMO technology. So you can download your favorite songs, videos and all under the 300Mbps speed and you can also connect you device with the more networks.
Awesome Built-in Apps:
The Apple ipad Air offers the attractive apps like which you need and which impress you more and which will be the best companion to you for everyday. So you can touch and also taste the real best experience while using such kind of apps.
The above features will surely impress you and allow you to make it your own and explore the real technology.