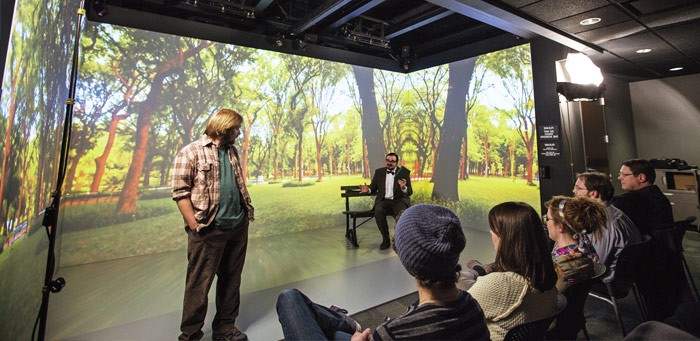 Ethan Conrad is a successful commercial real estate developer in Sacramento, CA. Conrad founded Ethan Conrad Properties Inc. in 1995, a company that now owns and manages more than 150 commercial buildings throughout northern California. With a BBB Rating of A+ and as the recipient of numerous awards and accolades, the company has proven to be remarkably successful. However, as successful as Ethan Conrad is, he recognizes fully that without a solid, positive, and motivated team, no one can reach the heights that his company has.
Even the most successful entrepreneurs cannot achieve this level of success alone; employees are at the core of a successful enterprise. One of the largest concerns for business owners, managers, and employee leaders has to do with how to keep employees motivated – and the answer lies in creating a positive company culture. According to research by the Society for Human Resource Management (SHRM), the top attributes of a company that make employees happy and committed are:
Their relationship with their co-workers
The level at which their work contributes to business goals
The meaningfulness of the job
Opportunities to use skills and abilities
While these attributes may not be difficult to think of, it does take effort to implement these to create an overall positive company culture – a worthy goal. Ethan Conrad has some advice on how to achieve these and other attributes of a "happy company" to not only become successful, but also to remain successful.
Relationship with Co-Workers
According to SHRM's 2015 Employee Job Satisfaction and Engagement Survey, the number one factor that makes employees connected and committed to their work is their relationship with co-workers. Not only does Ethan Conrad encourage a communicative and supportive environment within the workplace, but he also encourages employee interaction outside of the workplace in many ways, one of which is volunteering together. Ethan Conrad Properties does several charity drives and volunteer events each year, with the entire staff participating. Doing so not only establishes comradery, but also encourages a stronger bond between employees as they all are able to relate to each other on a more personal, non-work related level. Volunteering also gives additional purpose to their work.
Meaningfulness of the Job
Another aspect of keeping employees committed to their work is the meaningfulness of the job. People want to know that what they do matters and that it makes a difference to others. Conrad explains that his company hosts employee appreciation events regularly to honor those who do make meaningful contributions to Ethan Conrad Properties. In fact, the business hosts an annual employee appreciation banquet in addition to awarding "Employee of the Month" accolades.
"Recognizing employees for the work they do is a powerful way to show that each and every one of them is appreciated," Conrad explains. "When employees know how much their work is valued, they feel better, work better, and are more successful in their on-the-job endeavors, strengthening the company as a whole."
Contribution to Business Goals
A third attribute in the SHRM survey revealed that employees are most happy and committed when they feel that the work they do is contributing to business goals. It's important to employees that they know that part of a company's success is because of them. One way that Ethan Conrad Inc. is successful in this respect is by regularly sharing company news with employees. This is not to say that every detail of every transaction must always be shared – instead, when something great happens for the company, employees should be informed. Ethan Conrad always shares new acquisitions with employees to keep them motivated and to serve as "proof" of a job well-done.
Making a Difference Outside of Work
Employees want to feel like they make a difference in their communities, and not just in the workplace. When businesses that are successful put forth a real effort to continuously improve their surrounding communities, employees will ultimately have more pride in the company for which they work. One way that Ethan Conrad assists communities throughout northern California (in addition to volunteer and community work) is by holding its annual small business contest, which is held to support Sacramento business growth. The company offers $100,000 in prizes to small businesses in the area, and has garnered much support for the contest from entrepreneurs, educators, and venture capitalists, bringing communities together to strengthen local businesses.
Opportunities to Apply Skills and Abilities
The fifth tip for creating and sustaining a positive company culture is to provide employees with opportunities to actually use the skills and abilities they possess. When people are able to put their talents and training to good use for the community and for the company, they feel a deeper level of satisfaction overall with the career path they have chosen. Recognition of an employee's talent for customizing data management programs for the company, for example, would benefit the company as well as the employee – but only if that employee is given the opportunity to make those skills work.
Ethan Conrad has several specific teams in his company that are filled with people who have certain talents and abilities tailored to shine when specific needs are present. For example, his own construction team repairs and remodels the company's buildings, adding significant value to his people, his properties, and his business when compared to hiring out or contracting others outside of the business. Another example can be found in his in-house brokerage team, a group of professionals with a talent for successfully addressing leasing and occupancy better than anyone else in the company.
Ethan Conrad Properties works just as hard to maintain a positive company culture as it does to maintain a successful business – because according to Conrad, "it all starts with the employees." They are what holds a successful business together, drives it forward, and contributes to continued growth and success.