Mobile phones are equipment that gets outdated quiet frequently; a customer often has to change the mobile handset once every two years. With Smartphone dominating the Mobile phones market it can really burn a hole in anyone's pocket. There are exclusive mobile retailers and exclusive showrooms of brand that make mobile phones, many of whom either don't offer a wide variety or don't offer competitive prices. Online retailers have a distinct advantage of being able to offer a wide variety of mobile phones and that too at the best prices available. The online retailers source the mobile phones from either the manufacturers or the big suppliers hence cutting middlemen and store based costs. A customer also gets the advantage of user reviews that helps one in making an informed choice. Here is our list of online retailers that offer the best deals while buying mobile phones.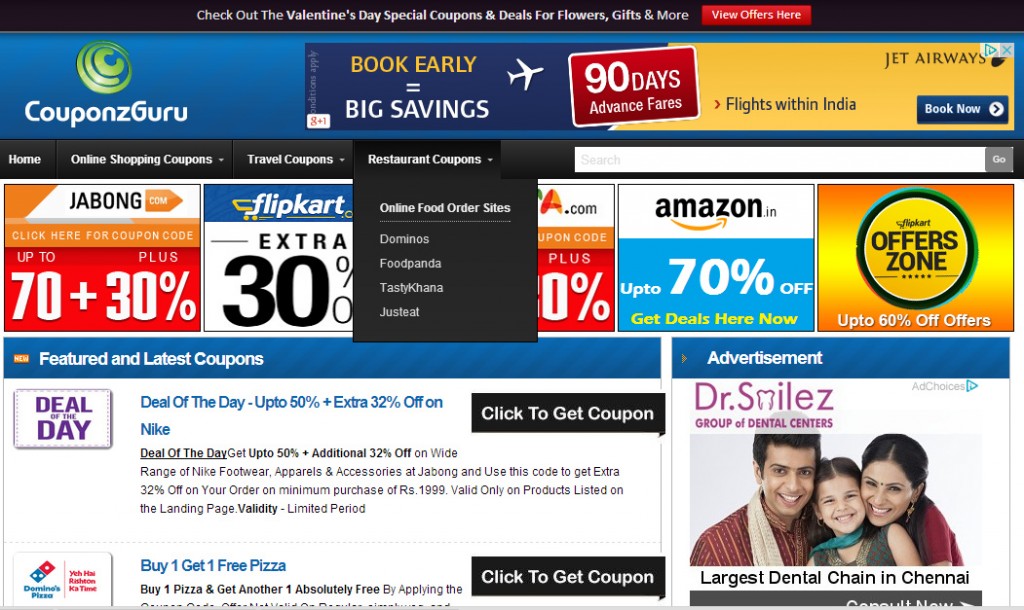 Flipkart.com – Many major mobile phone makers have chosen flipkart.com for exclusive pre-booking of their upcoming models. With a secure payment getaway and widest coverage area of deliveries, flipkart.com also ensures that it offers the best pricing. Customers can get their mobile phone delivered within 5 days and that too without any shipping charge. Also looking for extra discount on mobiles occasionally flipkart offers coupons and deal so use

flipkart coupons

provided by flipkart and enjoy the offers.
Tradus.com – Tradus.com is a place where the buyers meet multiple mobile phone sellers and get great deals because of the competitive pricing. At Tradus.com payments can be made through all modes of online payments and also through C.O.D., which is accepted by few sellers. Once a seller dispatches the mobile phone, it might take 1-3 days for delivery in India.
Ebay.in – Ebay.in is a dynamic online marketplace and is the subsidiary of online retail Giant EBay. There are constant auctions which provide the best deals on mobile phones for a shopper at Ebay.in. The website takes full guarantee of the mobile phones that the sellers are selling is genuine and will be delivered in time or else the purchase amount would be refunded to customer. The shipping charges and delivery time of mobile phones varies from seller to seller at Ebay.in
Homeshop18.com – Homeshop18.com comes with regular deals on mobile phones that it advertises on its TV channel which can be also bought on the website. Apart from the TV based deals there are also wide discounts available on the mobile phones listed on homeshop18.com. There is no shipping charge involved why ordering a mobile phone from homeshop18.com and the products are delivered within 3 days.
Shopping.indiatimes.com- Shopping.indiatimes.com has offers tremendous discounts on mobile phones when compared to their retail store prices. It is convenient to buy products from the website as a customer gets a wide range of mobile phones that are listed. The shipping charge varies on shopping.indiatimes.com according to the location and the product being delivered.
Amazon.in – Amazon.in is the Indian subsidiary of the global leader in online retail Amazon. The website sells mobile phones as a subcategory in its product listings under 'Smartphones & Basic Mobiles'. Mobile phone at best prices are offered by multiple sellers selling at Amazon.in. The shipping charge and delivery time varies according to the seller one chooses.Amazon also provides coupons, deal and special offer on mobile, so in India to get the discount on mobile from amazon apply

amazon India coupons

and get the discount on mobiles.
Snapdeal.com – Earlier snapdeal.com only used to provide discount deals on Mobile phones through its website for different online retailers but now customers can buy mobile phones at discounted prices directly from snapdeal.com. There are multiple sellers and hence the delivery time varies but the shipping charge is constant for all orders below rs.300 of rs.30 and no charges above it.
Image by socialgg1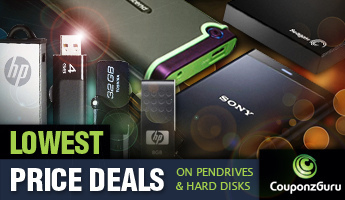 Coupon sites like counponzguru.com etc. which provide coupon codes for various retailers can be visited by customers planning to buy mobile phones for getting great discounts and offers while shopping through online retailers.