The IOS 7 is an awesome and advanced operating system of iPhone, iPod touch and iPad, which offers many attractive features, intuitive interface, security and much more. The IOS 7 works beautifully, effectively and efficiently, which offers elegant and beautiful home screen allows you to explore the amazing built-in apps. The IOS 7 built-in apps make your device handling easy and fun. In IOS 7 each app takes the unique advantage because the Hardware completely handshakes with the software. Let's get the review about the great features In IOS 7.
Control Centre:
The Control Centre offers the quick access to the important options such as turn Wi-Fi, brightness adjustment, airplane mode, Bluetooth, camera, audio player and much more. You can get this control centre by a single up swipe from any screen. Under the control centre you can find skip, pause or change the songs, calculator, torch, Airplay and Airdrop.
Notification centre:
You can get the notification centre from any screen with the single down swipe. The notification centre informs about the new missed calls, mail and your daily reminders. So make yourself speed with the single down swipe.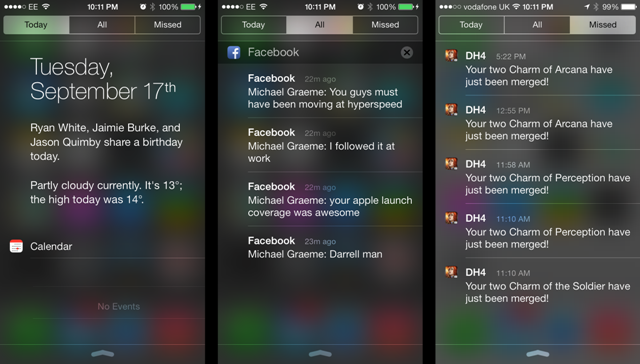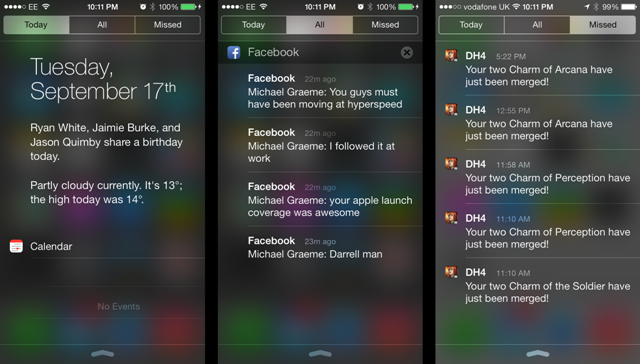 Multi-tasking:
The multi tasking makes your way smart with the IOS 7 operating system, which knows about your daily need. You can enter in to the multi-tasking by pressing the home twice and get the preview of the apps screen and you can get the update remainder when your Iphone device connected to the Wi-Fi.
Airdrops:
The Airdrop helps you to share anything to everyone with the single touch, which allows you to send your contacts, photos, videos and all under the secured way. In Airdrop select whatever you want to transfer, press share and then select the contact and start to share.
Safari:
The safari makes the Browsing more easy and beautiful, which allows you to see all the open tabs in a consolidated. This also allows you to search the URL and get the web page fast.
So these are the five important and most attractive features in iphone with the advanced operating system IOS 7.