Line is a recently developed application that allows the users to send unlimited number of free messages, documents, videos, photos, music, stickers, emojis, location and free voice calls whenever and wherever needed. More than 470 millions of registered users using this app from various parts of the world. This application ranked number one in 53 countries includes Japan, Thailand, Taiwan, Spain, China, Indonesia, Singapore, Hong Kong, Malaysia, India, Switzerland, Saudi Arabia, Mexico, Russia, United Arab Emirates and more.
Sticker Chat :
Stickers expresses your feelings more than the words. Line has more than 10000 fun and expressive stickers.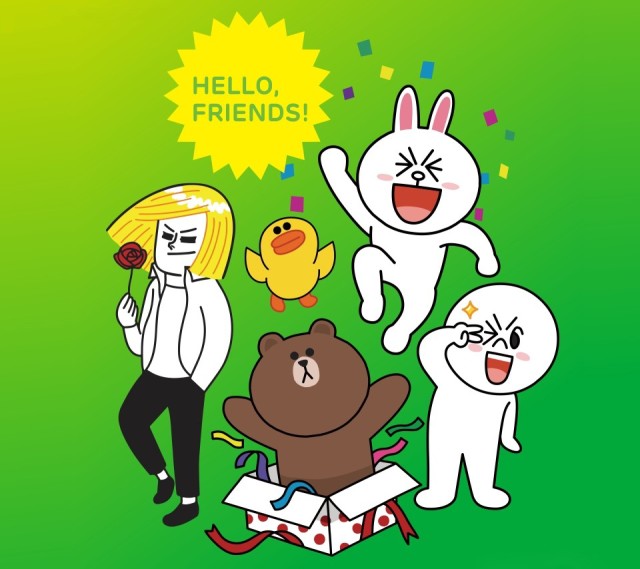 Free Chat :
Users can send unlimited number of messages to family and friends without any limits.
Free Calls :
Are your friends or partners far away from you? Not to worry about it because Line offers video chat in which you can hear their voices as well as their smiling faces without delaying. Users can call to anyone freely for how much hours they want without worrying about the phone bill.
Group chat :
In group chat, users can share their exciting moments with friends at a time. 100 people can be joined in a single group.
Applicable :
Line is applicable in all kinds of smartphone devices such as iPhone, Android, Windows Phone, Blackberry, Nokia and even on laptop and desktop computers using the Microsoft Windows and Mac OS platforms and smart tablets. whereas in whatsapp users cannot install in PC or tablets.
Features :
Line users can also install line games and play. The Games ranges from puzzles, match-three, side-scrollers, musical performance, simulation, battle, and spot-the-difference games.
Users can use it on their PC and Tablets
Having hidden chat feature that means the chat history will be deleted after a time set by the user.
Users can also change their chat theme freely to the theme line provided in theme shop. Also the users can buy their favourite cartoon characters as they want.
Install Line in your device and get connected with friends. Enjoy !!!