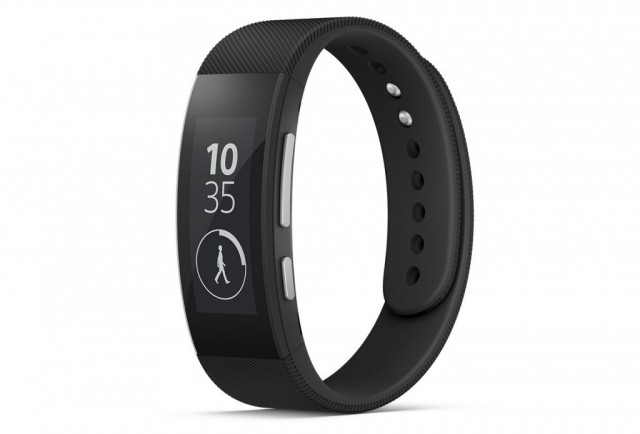 In the wearable tech market Sony's new SmartBand Talk is a latest entry, so the following review will discover everything you need to know about the SmartBand Talk like release date, features, price and specification. We can expect this SmartBand talk in this autumn with the cost €159, which approximately equal to £127 and this matches up with Clove's pre-order price of £130.
The SmartBand Talk's primary function is fitness, which is designed for the users those who need a personal fitness adviser anytime with them. It will contain integrated sensors to provide detailed information about the exercise and it also allows you to monitor your daily workouts. Usually accelerometer is a standard device to monitor the most fitness activity but the SmartBand Talk includes an altimeter, which adds more information like climbing or incline training such as if you are climbing the stairs it will also includes it in to your daily activity list in a accurate manner, so your day-to-day life, and update your amount of calories burned will be listed automatically.
However, it lacks the heart-rate sensor like Samsung's Gear Fit but It will also link to your Smartphone and it provide the information such as call logs, short call function, inbuilt speaker and microphone with HD Voice support. It has a microphone additionally, for voice control to command your smart mobile by verbally. The SmartBand Talk's display is low-power and always-on with good visibility and allows you to check the time, notifications quickly and easily, which has a full IP68 rating that means it is dust-and-waterproof, so it is a good choice for swimmers. It is available in black or white, red, blue, pink and lime.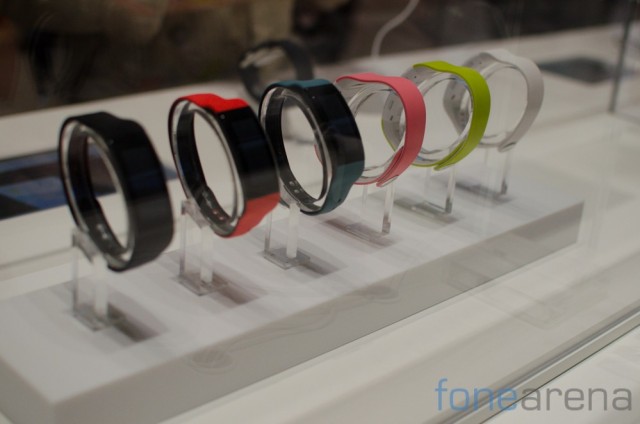 The SmartBand Talk powered by the ARM Cortex-M4 32-bit processor and 2MB of internal flash memory runs on Android's KitKat 4.4 OS, with 1.4in e-ink screen will be 288 x 128 pixels with a 255 ppi resolution. It contains a Lithium Polymer battery so it can be easily chargeable within an hour via microUSB.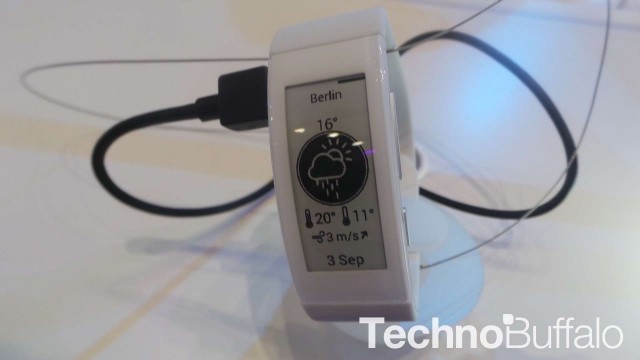 So the Sony's new SmartBand Talk is a right choice for the fitness.
---