Working in the corporate world will mean you need to conduct yourself in the most efficient way possible. You will probably need to attend lots of meetings and be in many different places during your working day. That means it is crucial that you use the latest tech gadgets to their full advantage. To show you all the benefits involved, we've listed some of the most popular products on this page. If you aren't using them already, now is the best time to make an investment. Some of the items could also help your office staff. So, it might be time to set some money aside for new technology.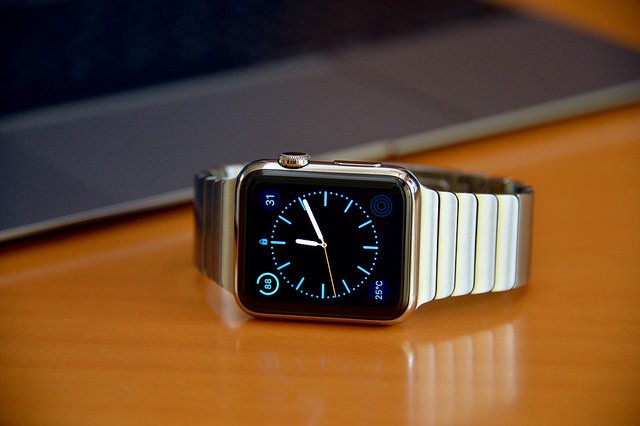 Apple Watch
The Apple Watch was only released a couple of months ago, but sales levels have exceeded all expectations. That is because business owners are beginning to understand that having one on their wrist could make their lives easier. There are far too many functions to list them all here today. However, even standard editions allow basic internet browsing, and they also allow you to deal with emails. On top of everything else, you can connect them to your new iPhone. That is important when most of your life is spent on the move. It is vital that you can respond to clients and deal with issues whenever you get a free moment. The Apple Watch allows that to happen.
Tablet
Sometimes you're going to need more screen space than a watch could offer. For those instances, it is a good idea to get a tablet. You can get small editions with seven-inch screens that shouldn't take up too much space in your bag. Just make sure you purchase one that contains a sim card. If you fail to do that, the tablet will become useless unless you have a decent WiFi connection. The iPad is probably the most popular tablet out there today, but Nexus also make some good alternatives. It all comes down to personal preference. They all work in the same way.
Call recorders
Most business owners would agree that it is easy to forget or overlook things that have been discussed on the telephone. Regardless of whether you are dealing with customers, clients, or staff, it makes sense to record your calls. You can then draw upon them at a later date if there has been any confusion. All you need is a phone recorder and some memory sticks. Most of the modern models plug straight into your laptop. That means you can listen to the full conversation whenever the need might arise. You will never be accused of being forgetful again!
Having learned about some of the essential gadgets for business owners, we hope you will feel more confident about making an investment. You want to make as much profit as possible. The only way to do that involved embracing the latest technology and using it to progress your interests. We can guarantee your competitors are using all the items we've just mentioned. So, you risk falling behind if you fail to take heed.