Are you striving to check out the best drawing apps for Android in 2020? Then you are at the right place, in this post I'll let you know about the best drawing apps for Android.
Drawing is a fun thing to do if you have a tablet. Even if you're not an expert in drawing, you can have fun sketching on a tablet with ease. Now, to have fun, you need a painting app that helps you draw your imagination on a tablet device.
If you're striving to have a look at the best drawing apps for Android? Then you have to check out this post. The following drawing apps for Android are the best and recommended apps to showcase your creativity.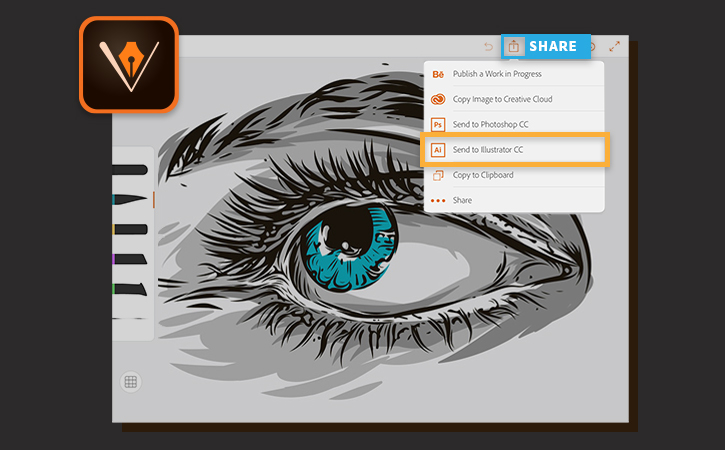 Adobe Illustrator Draw:
If you are thinking about drawing apps? Then you should check out Adobe Illustrator draw. This is one of the best drawing apps for Android devices from the family of Adobe. It offers a wide range of features, and it has a simple user interface.
The intuitive gesture mechanics helps users to draw their images freely. This tool allows you to create and save vector illustrations on your tablet or phone. Besides, it also has the brush tools which are sleek and very easy to use.
This app makes vector art and drawing images clear and crisp. So, if you are searching for a seamlessly drawing app for Android devices, then you shouldn't miss out on this app. This app has covered everything from layering to sketching the art.
Adobe Draw:
Adobe Draw is another famous tool for vector drawings. This app helps you sketch your image with ease because of its more accessible interface. Adobe Draw is filled with tons of brushes that help you to outline your image. With this tool, you can create anything you love to draw.
The unique feature in Adobe draw is you can overlap your sketch app by moving between apps. This simple app helps you turn simple shapes and colors into creative and intricate logos, graphics, icons, and more. Its synchronization option is the other distinctive feature you have to look at if you are using multiple devices.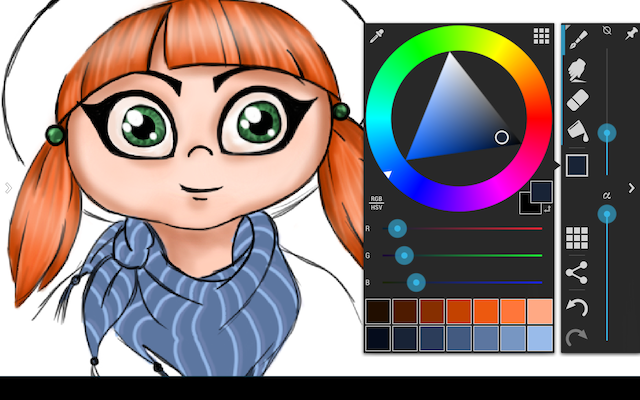 Artflow:
Artflow is another exclusive app for drawing images in your android devices. This special tool will convert your devices into a sketchbook. It has more than 80 paint brushes that help you pull out your creativity in your digital sketchbook. This is a fast and intuitive painting app that allows you to draw at a reasonable speed.
Artflow is one of the best sketch apps in 2020 you should consider, primarily because of its topmost features. This app even supports pressure-sensitive pens such as Samsung Pen, and it will transform it into real canvas. It also allows you to save art as either a JPEG or PNG. If you use the pro version, then you can download in more formats.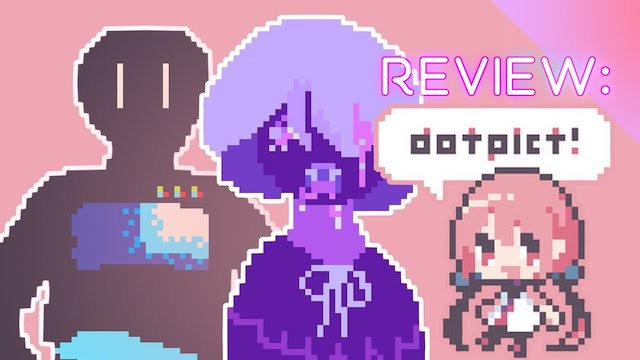 Dotpict:
Dotpict is another attractive drawing app for Android in 2020. This app helps you to create pixel art and offers a wide range of features. You can zoom in and move around to create a stunning image by pouring your creativity into the digital sketchbook.
This exclusive app allows you to autosave while you are drawing. You can undo and redo your work and can export your work whenever it's done. When you are thinking about pixel art, then you should consider this app for sure.
MediBang Paint:
MediBang Paint is an attractive drawing app that does everything you would like to do. It has a clean user interface that makes it easier to draw. This interface is quite similar to Adobe suite, and it has familiar functionalities as well.
Graphic designers love this app because of its features. It has plenty of online resources and tutorials that help starters to get started with this particular tool.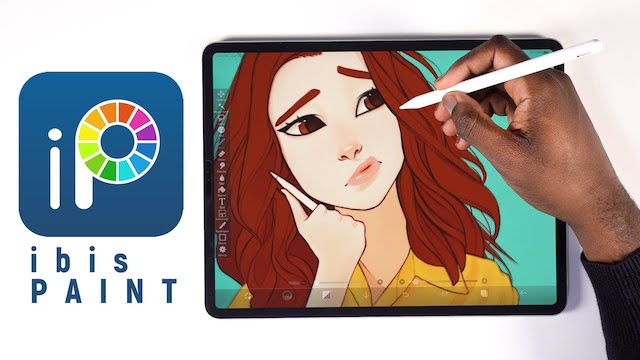 Ibis Paint:
Ibis Paint is a simple painting app that is loved by lots of people, mainly for its clean user interface. This app has over 140 different brushes, including dip pens, paintbrushes, felt tip pens, and more.
This special app has both the premium version and free versions. In this app, you can record yourself drawing so that you can view it later or share it with others.
This app has layer support and makes it easier for you to handle devices. It even has features for drawing specific types of arts such as manga and more.
Infinite Painter:
Infinite Painter is one of the famous drawing tools that's loved by millions of users. This app is so simple to use because of its easy to use interface. Apart from that, it has a handful of tools such as brush, colors, brush opacity, smudge, and more.
The features of this app make it unique and separate it from other apps. All the tools are just one button away in the infinite Painter, so it's an excellent fit for designers who love to draw. You don't need to buy its premium app as its free version is enough to create a professional art.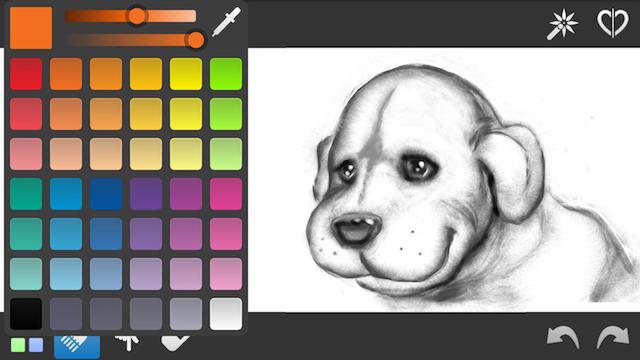 InspirARTion – Sketch & Draw:
InspirARTion is a free drawing app for Android, which is less popular than the above apps. But, this app is surely the best drawing app one should consider in 2020. This app has an app version and web version and supports multiple platforms as well.
It has a bunch of attractive features such as different brushes, drawing implements, and more. Besides these, there is a symmetry mode that has a special ability to import all the existing images. Even with all these features, there will be no deficit in speed.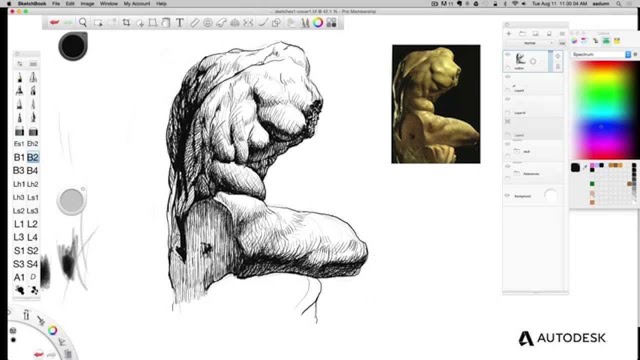 Auto Desk SketchBook:
Auto Desk Sketchbook is another app you should check out when you are searching for the best drawing apps for Android. This app is having lots of useful features to design the image you love. You can do anything with this special app, so I have mentioned this app on this list of best drawing apps for Android.