"Do you like to watch TV shows"? If we ever ask this question, we are sure that there'd be very few people who might answer negatively. That's because the majority of today's people like to watch television series to fight off their boredom. But many such people are not at all capable of paying a subscription fee to a streaming service every month/year. So, what can they do? Should they stop watching their favorite TV series altogether? We say no. Why should one have to do so when there are many sites that let users watch TV shows online free? In this piece, we will give you a few such site names.
Best free sites to stream TV shows 2021
Watch Series HD
The first name that comes to mind is Watch Series HD. It is a good site for streaming full episodes of TV series without spending any money. FYI, the site lets you access it and watch your favorite series without any signup. This boosts the overall convenience this site offers. The UI of the site is pretty decent. All the films and TV series are well organized under various categories. These include All TV Series, Popular TV Shows, My Shows, and many more. Pick from what your heart desires, and that's it. And, within seconds, you will have a huge catalog right before your eyes.
While it's possible to disable the ads on the site by using a reliable VPN, we recommend not to. Yes, we know that ads are annoying. But you got to be a little considerate here. The ads help the site generate money so that it can stay free forever. The developers of the site deserve this money for providing you content for free, right? But other than that, Watch Series HD could be your perfect Santa Claus giving your free series to watch.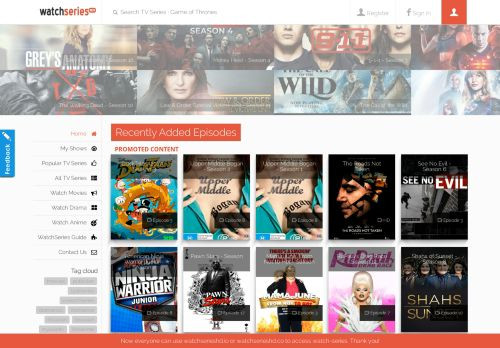 Cinebloom
Here's another great free site for TV series lovers – Cinebloom. The site has an excellent collection of TV shows and films. However, Cinebloom does not offer you the facility to apply filters, which for many people, makes searching easier. The only way to explore the site and its content is by using pages. It also gives you a security checkbox to prove that you are indeed a human. This aspect might be annoying to some. But remember that no matter how bothersome, this only increases the security of both the site and you.
Once you are on the homepage, you would see lots of TV series and movies to stream. You would get over 3 different options to stream, but we suggest you use the uStream server. Not only is it the fastest among the three, but also there are no ads and redirects. Plus, the video quality is HD. So, needless to say, Cinebloom is a paradise for those who want to stream their favorite content for free.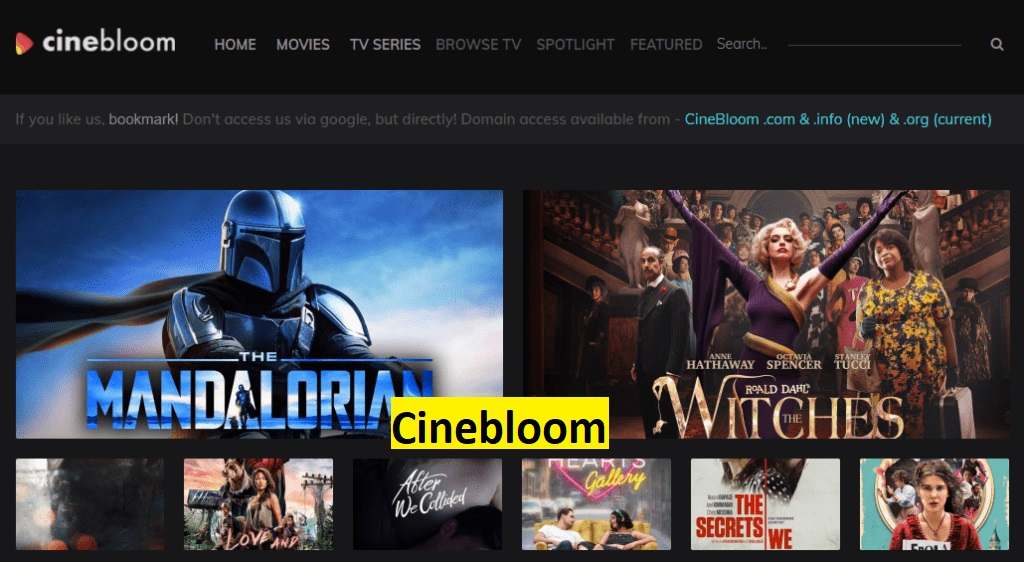 Conclusion
As you can see, these sites can help you watch any TV show/series without paying any money. Now all you got to do is get busy, visit them fast, and enjoy. Good luck!