It has been reported that, Amazon Inc. a well known and one of the world's largest e-commerce firm has plans to use its own logistics service for delivery of various products sold through its vendors in India, Amazon.in. Presently, Amazon is one of those e-commerce firms with their own delivery network though others also deliver some of their products on their site namely Myntra, Jabong and Flipkart. Amazon has been following a hybrid logistic model delivering a portion of the products with the help of other logistics firms in dispatching some of their product which are sold by vendors on the market platform. ( Image by GeekWhenSpoken2 )

Purpose of this Venture
The decision behind this venture is to move with launch of high end products namely apparel thereby increasing tie ups with the local sellers which can form the cruz for the company's strategy enabling them to face competitors in India which is one of the fastest growing e-commerce market in the world.
Amazon had earlier set out the process of setting up its logistic network more than a year ago before it had unveiled the India focused e-commerce platform and with it huge spread all over the country, the need to hire additional people to handle the running the strategy of delivery of products was essential. This in-house logistics would provide the much needed control over delivery time besides addition to fixed costs of running an e-commerce market. ( Image by sherwebdotcom )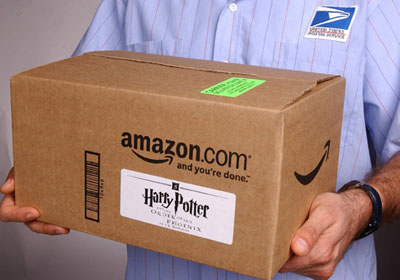 Control on Delivery Model
A controlled delivery model could also be of great advantage to Amazon with an assurance for buyers to purchase products from its platform since the main criteria is the swift delivery time schedule where the marketplace is faced with issues over vendors shipping products on their own.
Moreover by shipping products for other vendors, there are capabilities of generating revenue from shipping the products and it was reported that for the fourth quarter ending on December 31, the worldwide shipping revenue of $1.1 billion as against shipping cost of $2.3 billion, had a net shipping cost of 4.7 percent or $1.2 billion on global net sales. Shortly, Amazon will now use its own logistic network in delivering major portion of their products which are sold on its Indian portal.