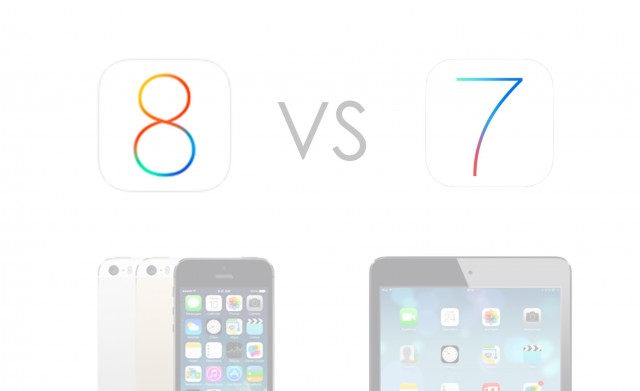 The next version of Apple's operating system is the iOS 8 will reach the market by the way of the new smart mobile launch in the name of the iPhone. Let's see how the iOS 8 differ from the predecessor iOS 7. iOS 8 looks largely the same as iOS 7, most of all the features of the 7 reflects in the 8 but with some changes and also introduced some new features. Among the all features the iCloud Drive is the most important feature. So our review will explain how the iOS 8 differ from 7 via iCloud Drive.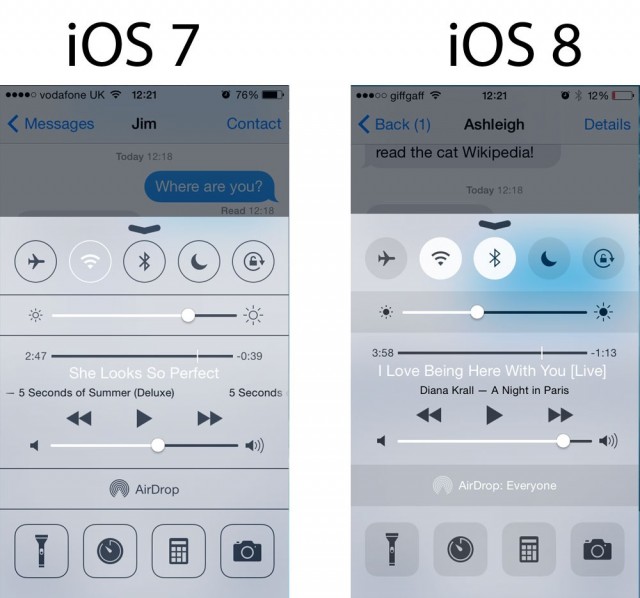 Apple's Major features is iCloud Drive, iOS 7 offers and allows all files were stored and synchronized using iCloud, there was no way to access those files directly, Now, you'll have a Drop box on your Windows 7 or 8 or Mac running systems. Some apps will allow you to save files to
iCloud Drive, but there is no other app to retrieve or store files in iCloud as simple as Drop box and other cloud storage services.
Now you can store your photos and videos in iCloud Drive, but the iOS 7 won't allow you to access it but there's still only 5GB of storage only available. But you can get the additional storage by paying extra money but it is really worthy for money, which allows you to enter with the help of Apple ID, so you can access your photo and video from anywhere.
These photos and videos will be stored as original formats with the full resolution and they'll be accessible via the iCloud website also. Upcoming iOS 8 will allow you to access your iCloud library from everywhere and you can also add all your photos and videos.
Let's wait for some more days to reveal the features of the iOS 8.
---