Samsung has massive range of Tablets and all will confuse you with its stunning features and specifications, in that list you can find the brand new Galaxy Tab 4 8.0 4G & Wi-Fi, which is a 8inches screen and has a SIM card slot for 4G with Wi-Fi and it is a fourth-generation Tab series . Let's read this review to know more the Samsung Galaxy Tab 4 8.0.
Design and Build:
The Galaxy Tab 4 8.0 is the best follower of the predecessor Galaxy Tab 3 8.0, because both models having the same specifications but differs in design. The Galaxy Tab 4 8.0 have a thin chrome-esque bezel instead of faux-metal band edge, and it has the rear camera at the central but there's still no LED flash. You can find the single rear facing speaker at the back and microUSB port at the bottom edge instead of the side and you can find the power and volume buttons at the right side. The Galaxy Tab 4 8 has two pop-out covers for the micro SIM card and one for a MicroSD card at the bottom.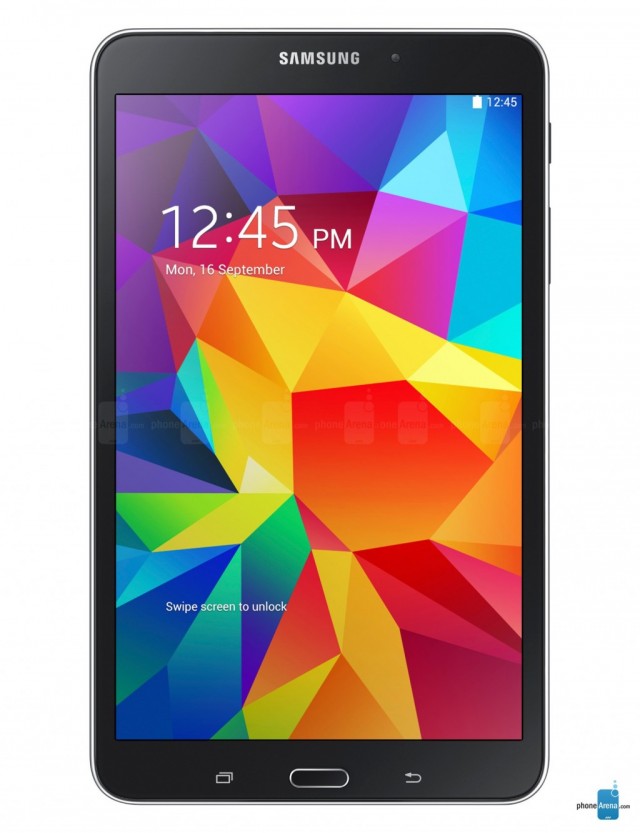 Hardware and performance:
One of the major differences between the predecessor and Tab 4 8.0 is the processor, Tab 3 8.0 powered by the dual-core processor with the clock speed of 1.5GHz, but the successor has a quad-core CPU running at a slower clock speed 1.2GHz. So it is not too fast device though it offers fast enough for some basic tasks such as email and web browsing, and you can run two apps on same screen at the same time. The Tab 4 8.0 has the Mali 400 MP4 Graphics card offers moderate gaming experience and it also has the GPS receiver, Bluetooth 4, 802.11n Wi-Fi, support for Wi-Fi direct and also ANT+.
Cameras and Software:
The Tab 4 8.0 boost by the Android Kitkat 4.4.2 and it has the 3Mp sensor as a main camera and the 1.3Mp sensor for front-facing webcam. So you can capture images with the moderate clarity.
So read the full review completely and procure your own Samsung Galaxy Tab 4 8.0.
---