At the present market that the Samsung Galaxy Grand Neo's real competitor is the Sony Xperia C, both offers almost same features and specifications to the customer, let's see in detailed manner which is the best among the couple.
Let's embark with the similarities, both are powered by the Android 4.2 Jelly Bean operating system and are boost by quad-core processors and 1GB of RAM, apart from that both differs lot by design, display, camera, connectivity, memory and so on.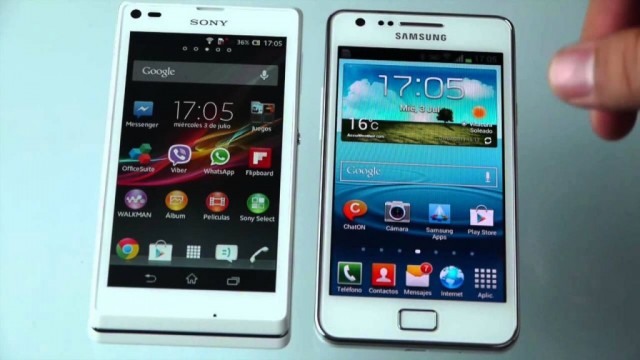 The Galaxy Grand Neo has 5-inches in size with the 480 x 800 pixels of resolution and 186 ppi pixel density, while the Sony Xperia C impress you by qHD 960×540 pixels display with the same 5 inches screen. Both are powered by the 1.2GHz quad-core Cortex A7 processor but differ in Graphics card, Samsung powered by the Video Core IV type of graphics card and the Sony allows you to experience the new gaming by the Power VR SGX544 type of graphics card.
Then consider the photographic capabilities of both, the Xperia C offers 8-megapixel rear cameras and the VGA and 2-megapixel front cameras but the Galaxy Grand Neo lags in this because it has only 5-megapixel rear camera and VGA secondary camera.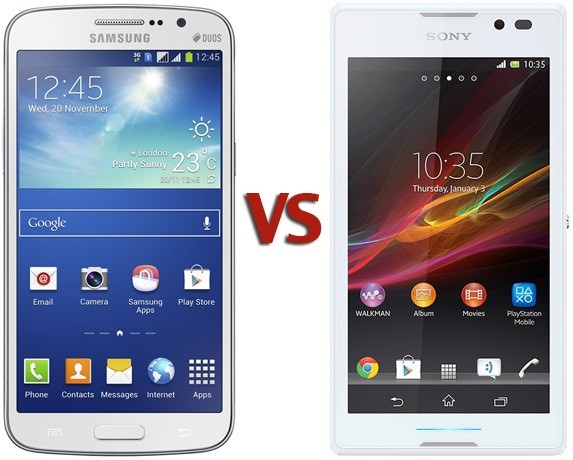 Next target is the battery capacity, in order to battery capacity Sony leads with the 2390 mAh but the Samsung offers 2100 mAh capacity of battery, so you can talk and do surf for more hours in Sony than the Samsung and also Sony offers 4GB of internal memory but Samsung offers 8GB of internal storage and you can extend it with the MicroSD up to 64GB but incase Sony offers 4GB internal and expandable up to 32GB.
Offers Bluetooth 4.0, 802.11 b, g, n, Tethering, Computer sync, OTA sync, so read this review and find which is best for you and then grab your own.
---