Unlike Apple iPhone now you can change your mobile interface as you want, with the new Android launchers apps. The Launchers would enhance the way of your phone's home screen, which modifies your mobile operating system's software design and features without making any permanent changes. Also checkout other Best Android Apps:
Here a list of launchers given for the Android users,
Aviate:
Aviate is the best contextually-aware launcher, it does many works for you, like it create shortcuts to an alarm, allow you to put your phone into 'do not disturb' mode, collects apps based on your activities and location and it will suggest you to use the same while you are in particular. Obviously Aviate is an efficient personal assistant.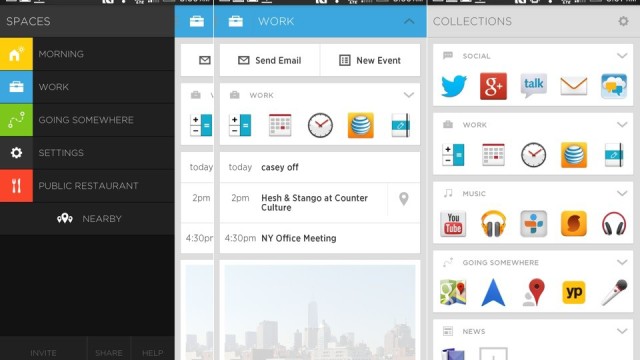 Nokia Z Launcher:
Nokia's own Z Launcher is also a kind of Launcher, but it take you in to somewhat apart than the Aviate does. It collects your more used apps and sites easily and learn to work as per your habits over time and it also allow you to get apps easily by simply drawing the first letter on the display. It offer simple and easy to use interface.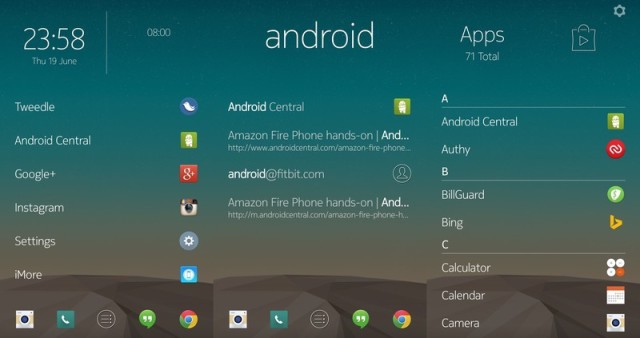 Nova Launcher:
This is the simply customized partner, for those who are having less technological skills or inexperienced Android user. The Nova Launcher adds a variety of additional options and effects, which include the usage of themes and custom tabs, to use the apps in a right manner. This will allow you to experience the unique navigation but never change your screen layout entirely.Read out How to improve your Android battery life.
Buzz Launcher:
If you want to make your screen completely different rather than the Aviate and Themer, tryout the Buzz Launcher. The Buzz Launcher development team focused on enhancing the way of usage of Android devices in a smart way. Buzz Launcher is a full home screen replacement app, which allows you to create unique widgets and backgrounds.
Choose the right one what you want.