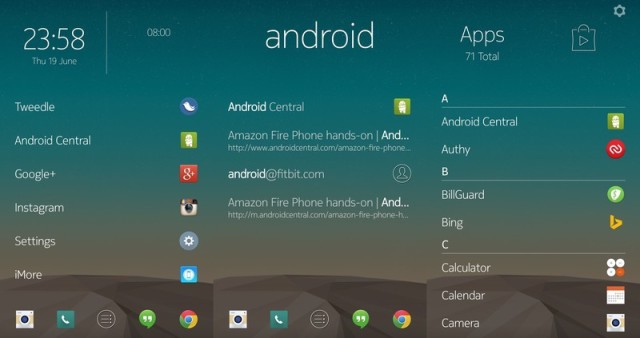 Usually Android devices forget to deliver a unique experience to each user, this is due to developers common perception about users, which lead customers to demand more than the common, for this the developers have created the concept of Android launchers. This
Android launchers enable you to change your mobile's home screen, without doing any permanent chances on your devices and customize many things for you and begin to behaves like your personal assistant.
So far developers launched many launchers, but everything works on the common perception that's the smart design and simple work. Especially they focus on changing your Android phone's home screen and as well as creating simple designs and allow you to add custom gestures to your phone, such as to open a twitter you just draw j on the device screen which will automatically open what to want or double-tapping the screen to open a specific app.
Design launchers significantly looks on the home screen, which would completely change your common Android home screen. It allow you to create live widgets, shortcuts to apps, easy tapping home screen button, change your apps icon and more. For this you can use the launchers like Nova, Apex, Go Launcher EX, Dodol and Buzz Launcher.
Next is the smart launchers, which are having different goals from those of design launchers. The smart launchers only focus on the functional part of your mobile, these are works simply to put the apps and information you need right in front of you. The smart launchers enhance your way of mobile using in a simple and efficient manner. It learn which apps you use the most, which app you use on what location and on what time and more.
This review will allow you to choose the right Launcher among the cluster.