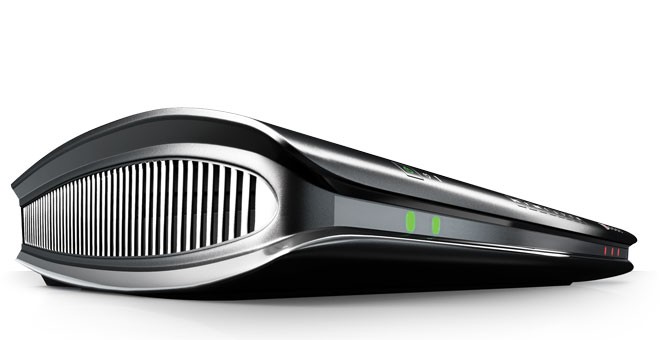 After a tentative start, Netflix has been pumping out a swarm of digital programs. We've had serials (the Arrested Development Reboot, House of Cards, Lilyhammer), stand-up (Aziz Ansari's special), Documentaries (Mitt), cult-classic-revivals (the Trailer Park Boys revival), and soon to be a feature length film (the Crouching Tiger, Hidden Dragon sequel). Not every one of these has been a smash, but Netflix has demonstrated a better batting average at producing hit shows than the typical broadcast equivalent. Then you have Snowpiercer, South Korea's Bong Joon-Ho's dystopian thriller that was released on iTunes, digital TV, and in theaters, all at the same time. In it's own small way, it was a hit, but by succeeding on many fronts.
The Weinstein company owns the rights to Snowpiercer. The brothers Weinstein expressed admiration of the unique picture, saying that it had an audience, but that it would not perform well with a wide release. With a battery of super-hero flicks charted for wide release over the next several years, it is little wonder that an original story with unknown players would have a chance on this stage. But perhaps it is better this way.
The super-hero movie phenomenon is an example of a too-big-to-fail mindset. These movies go on to make double or triple their North American box office totals in huge overseas markets. Political analysts have described these big budget extravaganzas as opportunity to demonstrate US technological might to the rest of the world, as much as any other factor, with America's comparatively small population acting as a very vocal focus group.
With this part of the industry thus occupied, original films are finding their place online and through the on-demand capabilities of Virgin Media digital TV. And the customers expect the original stuff to come from these sources. It is what enabled HBO to declare their independence so recently. One can reasonably expect that failed theater fare like Kevin Smith's much loved, but little seen Tusk could have found its audience much more easily in the comfort of their own homes, rather than gasping for air at the box office.
The film industry is as disparate as it has been in recent memory. The success of broadcast dramas like Mad Men served to make some forget the relevance of the theatrical released movie almost entirely. Actors like Matthew McConaughey and even Adam Sandler have found a new lease on life in the new acting landscape. The former has enjoyed moving seamlessly from traditional film roles (Dallas Buyer's Club, Mud) and TV ventures like True Detective. The industry change earned him a new voice and an Oscar. The latter just signed a 4-film deal with Netflix. For an actor who seemed at the end of his film career, a second path seems to have emerged.
And so it goes. Digital means creative freedom, in all art forms. But it also means turmoil. This was seen first in the music industry, which has yet to emerge from its post-meltdown cocoon. Film and television have both seen drastic shifts, but are reforming into a new hybrid being, borrowing from each others' scrap heap. With newly independent models like HBO, the continued successes of Netflix/Hulu/Amazon, and the possibilities of digital television, the possibilities for the form of film are endless and exciting.