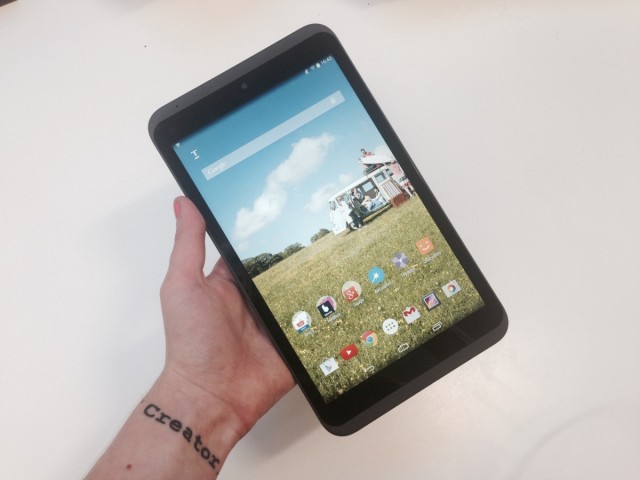 Tesco launched successfully its first own-brand tablet now they again decided to launch the new budget Android Hudl 2. The cost of Hudl 2 is £79 and they decided to offer £5 worth of vouchers is £10 towards every tablet so we can consider the total cost of Hudl 2 is around £65, let's see the technical view of it,
Design and Build:
The Hudl 2 looks pretty with the weight of 401 g up from 364 g and thinner at 9 mm, which uses plastic casing and it has nice matt finish and a rubbery grip to it, so you can feel good while holding it but it disappoint users somewhat by its larger and heavier way. It allows the users in dilemma because it available in eight different colors such as the blue, red, orange, white, pink, purple, turquoise and black. Additionally there are four different cases which range from £10-30 and these are also available in the same colors meaning plenty of colors combinations.
Hardware:
Tesco's Hudl 2 comes with the 8 inches screen with impressive Full HD (1920 x 1200) resolution, which offers nice display with pixel density of 272 ppi, so everything looks good for the price of the Hudl 2. Tesco claims that the Hudl 2 is three times faster than its predecessor, which has powered by the quad-core processor with clocks speed of 1.83 GHz and 2 GB of RAM.
Hudl 2 comes in one model with 16 GB of storage and you can extend the storage more up to 32 GB by using MicroSD card.
Cameras:
Tesco Hudl 2 has 5 Mp rear camera and 1.2 Mp front camera but it lacks in LED flash but it really offers good performance and nice pictures and videos.
If you consider cost as a main factor the Tesco Hudl 2 is a better partner for you.
---