About Wrike
Companies of all sizes are moving towards the concept of project management as it aligns entire projects and simplifies it in steps. One of the most commom problems faced by teams is collecting data in a place where it's easier accessible at any given time. This issue can be easily addressed by adopting the right project management tools. There are lots of different tools out there, but Wrike is one of the best.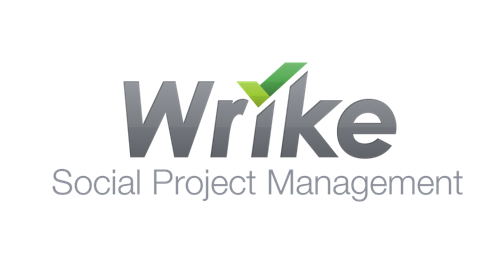 In order to complete big tasks without mistakes, it is important to organize data in your project management software early on so it can help in accomplishing your objectives. Wrike has kept their customers happy because it not only provides the best tool, but also, top-notch support for their users. Below are some of the tasks you can perform with the help of Wrike:
Manage Projects: You can manage projects easily by dividing it into stages and assign the people responsible for it.
Track Projects: You can create and edit deadlines and trackprojects so they're completed on time.
Create Schedules: With the help of the Wrike project management tool, you can schedule and move around tasks so they fit into your schedule.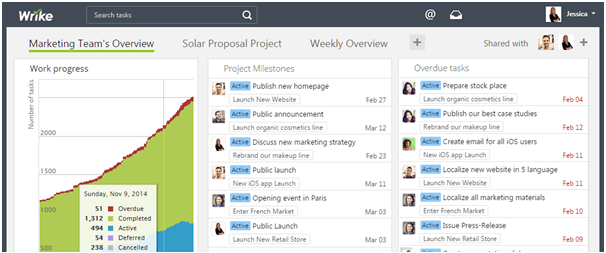 https://www.wrike.com/v5resources/img/solutions-pages/project-management/sld-5.png
Some of the recent updates in Wrike software are:
Enhanced Calendar Integration: With the help of enhanced calendar in Wrike you can take care of both personal as well as professional tasks easily. This enhanced calendar helps you manage it in any way you like and allows you to control the details you push into your calendar.
Salesforce Project Templates: Before, it was difficult to maintain working functions between different teams. With the help of Salesforce Project Templates, collaboration between cross-functional teams has become smoother and easier to manage.
walk-through videos and help pages are available to help your transition to working on Wrike's project management software much easier. Achievement of individual goals is very important for team success so in order to make it suitable for everyone Wrike offers its project management software in multiple languages like English, French, German, Russian, and many more.