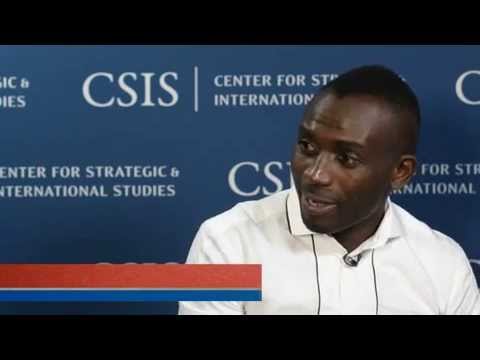 Dr. Fredros Okumu is a leading researcher in the field of malaria studies in Africa. Back in 2001 he was awarded the Bill and Melinda Gates Foundation grant of $775,000. This enabled him to research mosquitos and the fact that they were drawn to the smell of dirty socks. He utilised this fact and was able to trap them.
Dr. Okuma spoke recently at the conference that highlighted the start of the new alternative health funding platform for science, known as Aesa, the Alliance for Accelerating Excellence in Science. This new funding platform aims to help scientists within Africa by bringing researchers in across the globe to support them with health research in order to find the links between health and environmental growth and stability. Unlike previous projects and initiatives before it, this new project will be led by Africans, assisted by researchers from outside the continent.
One of the main objectives of Aesa will be to conduct more research into malaria, which is one of he biggest killers within Africa. The project, housed in Nairobi, will also plough huge investment into the research of other diseases that are widespread in the continent.
Aesa has three major backers, that include the Bill and Melinda Gates Foundation, the African Academy of Sciences and the UK based Department of International Development.
Africa is known as having the lowest number of scientists per population in relation to the number of people who acquire an infectious disease. The project wants to fight this wrong by investing in scientific advances. In fact the project will be responsible for two big investments. The first will be for Grand Challenges Africa and the second, Developing Excellence in Leadership Training and Science African Awards.
With regards to the research of malaria and in particular genetics, Professor Abdoulaye Djimdé will be taking the lead in trying to eradicate this vicious disease that, according to the World Health Organisation, claims that one child loses their life to malaria every thirty seconds.
One way that progress will be made is by the investment of £8m in the training of young African scientists to bring them up to postdoctoral level, so that scientific advancements can be made in this field.
In other areas of research, Zimbabwe will have £4.2m of investments made into mental health research. At present there are only eleven trained psychiatrists to a population of over 14 million residents.
The UK's Welcome Trust has stated that this new funding initiative will put the emphasis back into African researchers, so that Africans can take the lead on research and future developments.
Sustainability is still a long way off, but with funding now firmly in place, work can be carried out into solving the continent's debilitating malaria crisis. The future lies in the research that will be carried out by Africa's newest researchers.
Article contributed by Garima Mehta