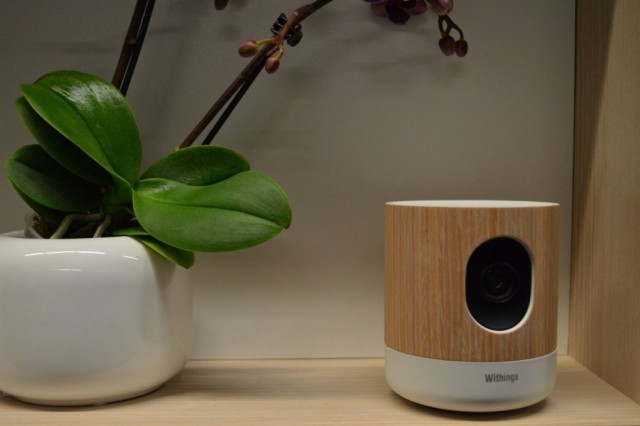 Whether you are in home or away you can able to monitor your dwelling place easily if it is wireless, plenty of products already reached market with various features, as a user you may in dilemma while opt for right one, now get rid from all bewilderment situation because a right product for home monitoring is here for you with the name of Withings Home Monitoring System. Let's see how it enhances a usual way of home monitoring devices.
Withings Home Monitoring System, an elegant portable device monitors your home easily, with many features, now you don't worry about any intruders because it protects your home and records video even send notification if is there any intruder moments in your home by the accompanying app. It has HD camera with 1080 pixels of resolution which takes snaps as well as video by 135 degree of angles. It also measures air quality of your home and indicate if there is any contaminated air, then it also measures temperature of your home and humidity too.
It introduces a new Activité watch, which looks as normal analog watch but it tracks your daily activities by the heart rate monitor and other type of sensors, it tracks your daily walking, running, sleep quality and how calorie you have burned daily and more. So you don't need a separate watch for fitness under the name of smart watch.
Let's we inspect the technical features of the new Withings Home Monitoring System, which is compatible to the all versions iPhone above 4S, iPad, iPad mini, 4th generation or higher iPod touch and iOS 7 or higher. It has HD video with 5 Megapixels 30FPS sensor, ultra wide 135° angle, IR filter, crystal clear two-way talk with 2 digital microphones, which has Bluetooth, Wi-Fi and more.
It is easy to use as well as setup, so the Withings Home Monitoring System will be a best monitoring system among all.
---