Apple's couple of slender products such as the Mac Book Pro and Mac Book Air arise many bewilderment among the customers more, now remove all the confusions by reviewing the below review.
Build, design and portability:
Compared to Mac Book Pro the 11 inch Mac Book Air has 490 g weight lighter than the Mac Book Pro's 1.08 kg, so obviously the Mac Book Air looks slimmer with 1.7 cm at the thickest point.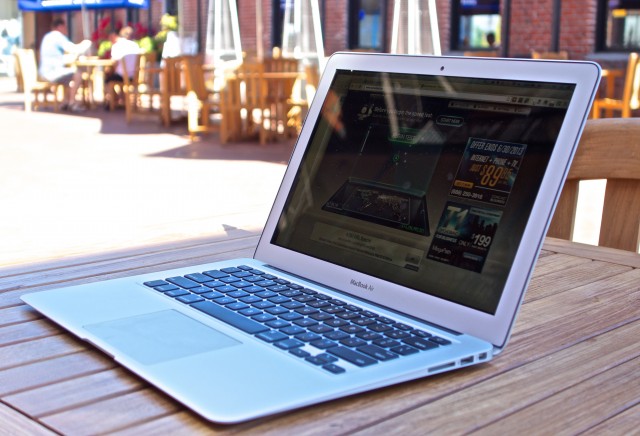 The Mac Book Air is the ultimate ultraportable laptop with the stunning unibody, rigid, tough and impeccably finished in satin sand-blasted aluminum, backlit keyboard makes typing comfortable. One of the important changes in the new Mac Book Air then the Pro is an extra pinhole on the left flank. Mac Book Pro with Retina Display benefits from an incredible 2880 x 1800-pixel IPS display, configured in HiDPI makes Mac Book Air as your best partner in design, Build and portability wise.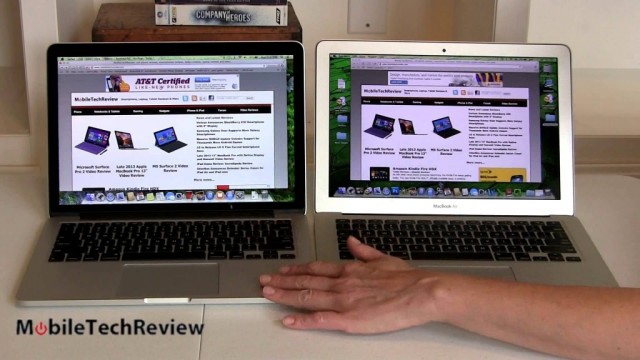 Specifications and performance:
The Mac Book Pro powered by the 2.8GHz clock speed for the dual-core and 2.5GHz for the quad-core and offers 8GB RAM or 16GB RAM and up to 1TB of PCIe-based flash storage but the Mac Book Air has a 1.4GHz dual-core Intel Core i5 processor with 128 GB PCIe-based flash storage for both 11.6in and 13.3in models. In order to graphics wise the Mac Book Pro is the winner but consider the battery life Mac Book Air will be the winner because 13-inch Mac Book Air works 12 hour but 13in Retina Mac Book Pro works 9 hours. Get the 2014 13-inch Mac Book Air with the price of £849 and 13-inch Mac Book Pro at £999.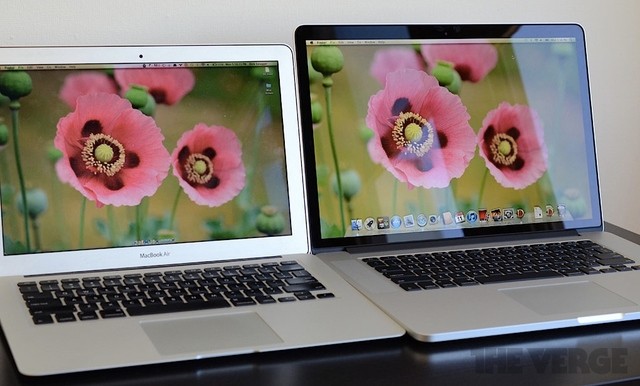 So read the review and procure most portable laptops of the Apple, which will surely offer better performance to you.
---